Waterbubbles
We can almost hear you thinking, spending the night in a water bubble on the water, what is that now? This is one of the many special accommodations of Marina Parcs. This water bubble on the water, which is also called a podge, is suitable for two people. An overnight stay in this lovely wooden house by the water should not be missed on your bucket list. Enjoy the simplicity and tranquillity of this water bubbles on the water, so you can enjoy it to the fullest with your loved one. Thanks to the swell of the water, you'll be able to sleep in the water bubble. You will find these water bubbles 'just' in the Netherlands and in Almere at Marina Muiderzand. When will you remove this overnight stay in a water bubble in Almere from your list?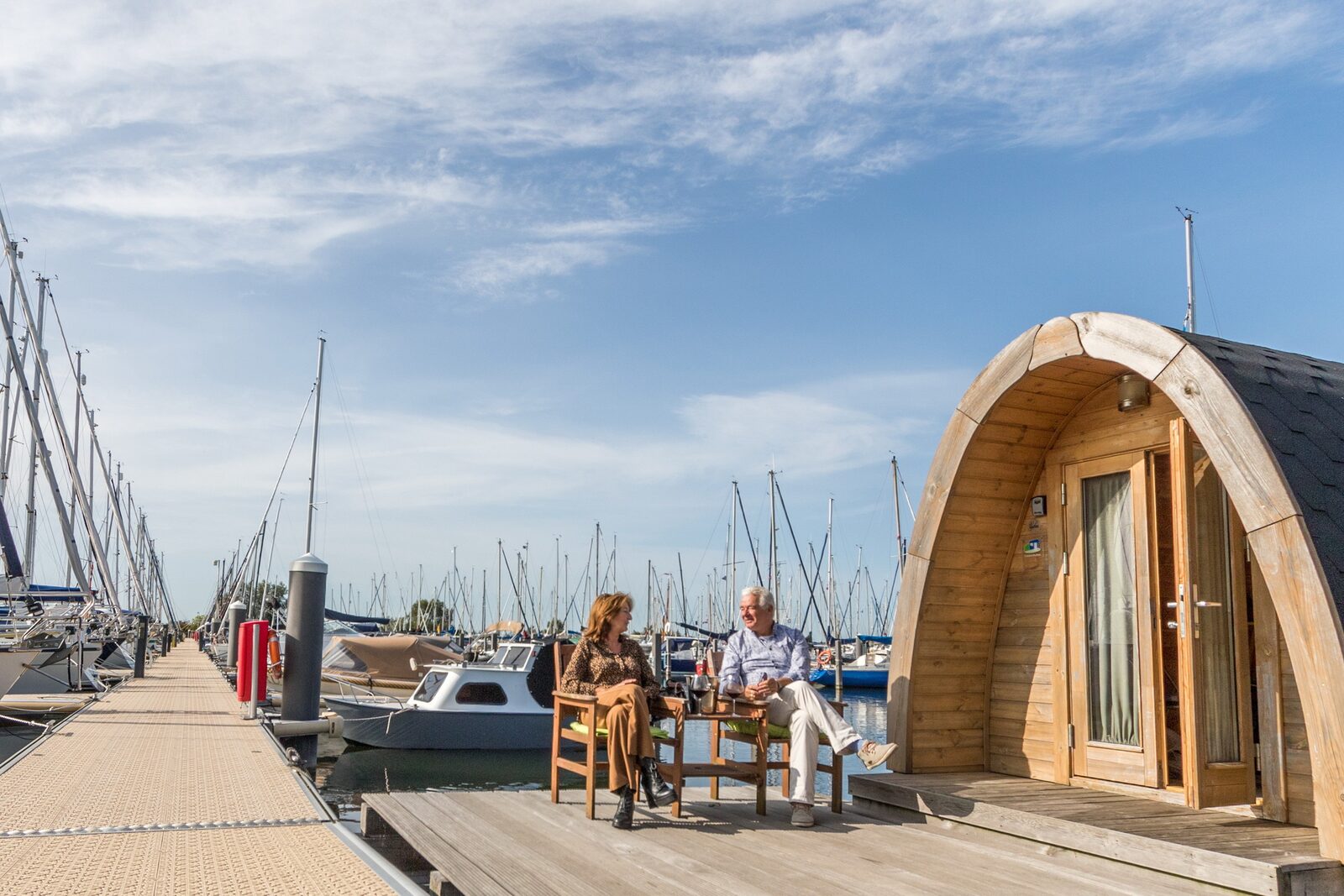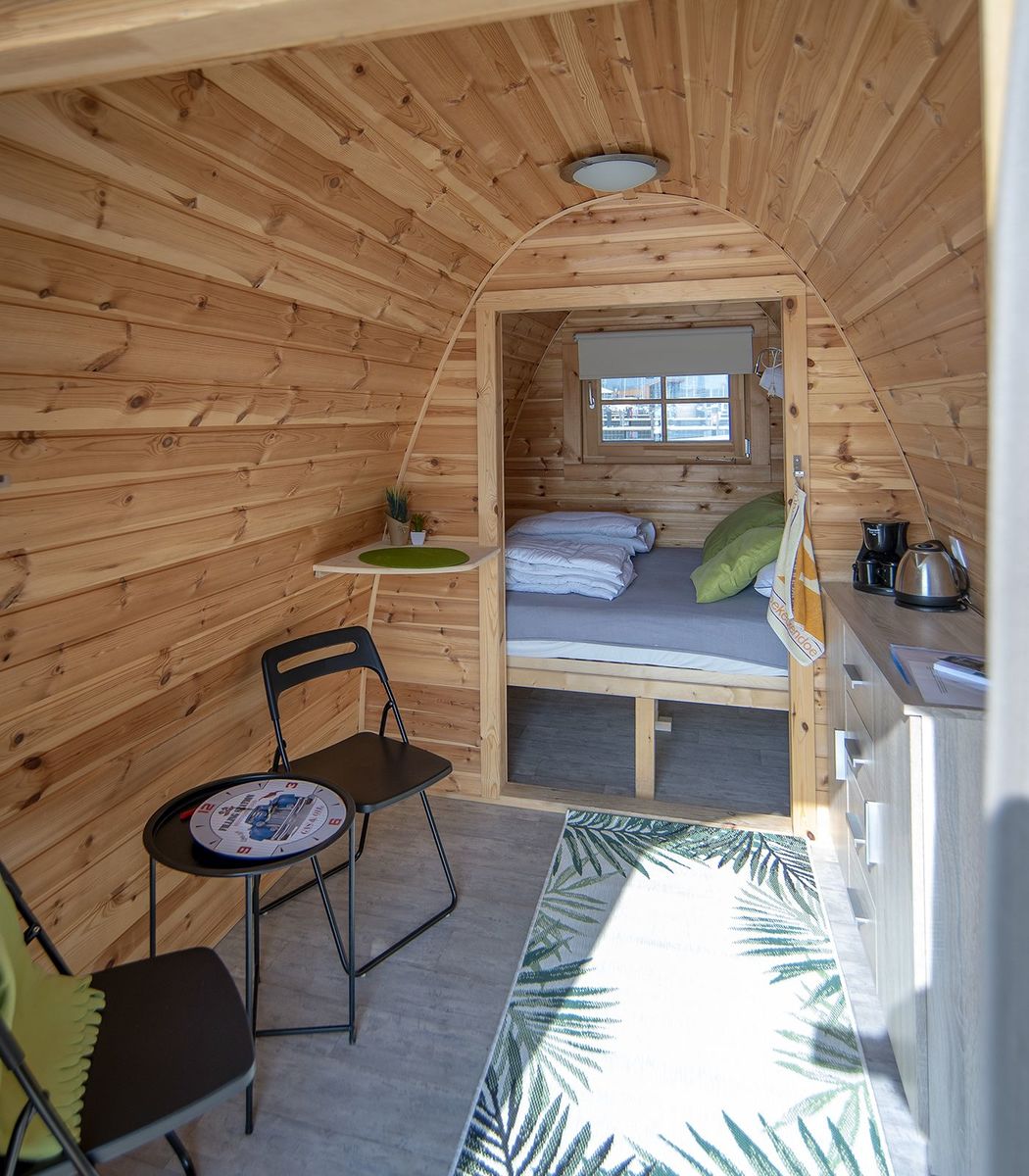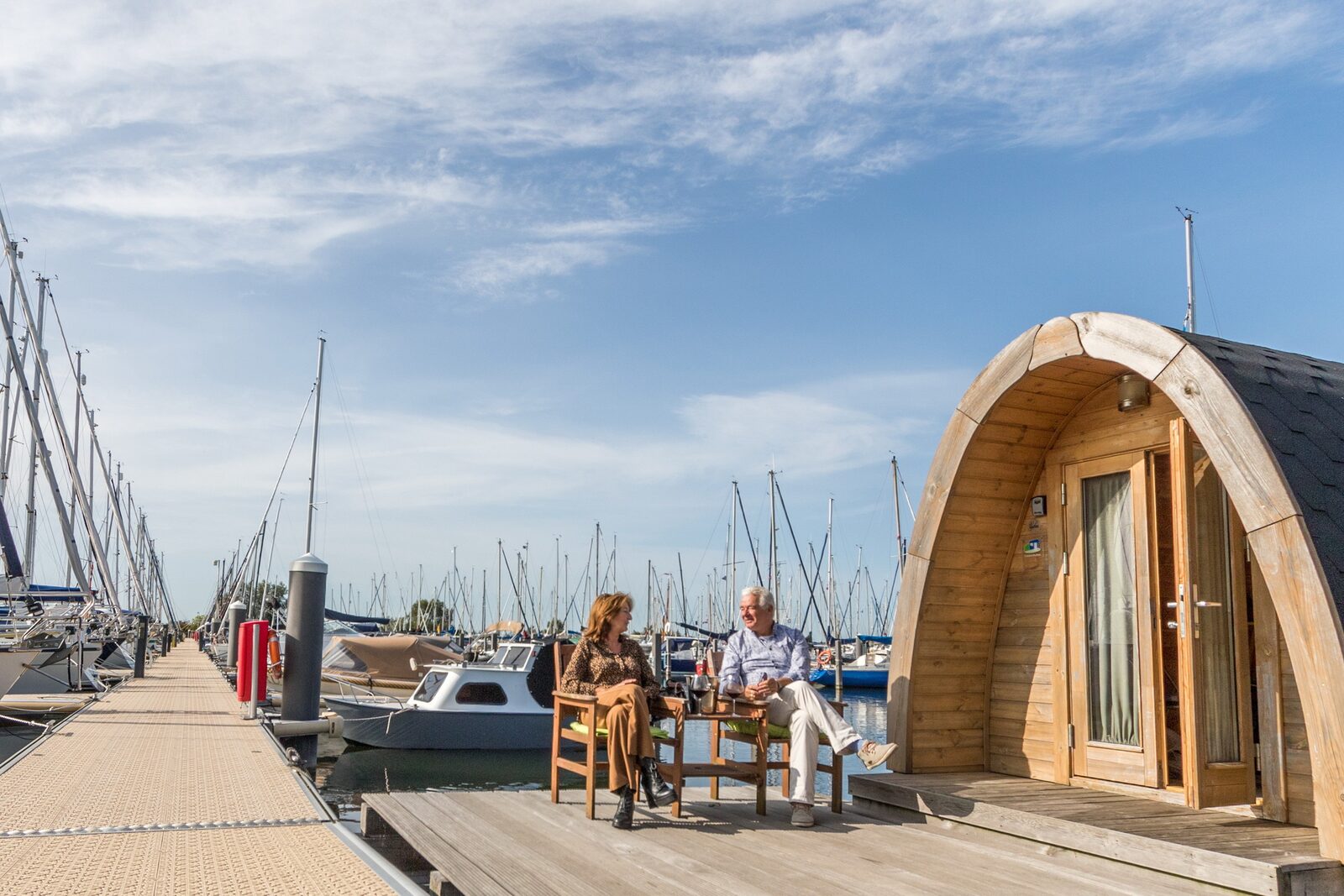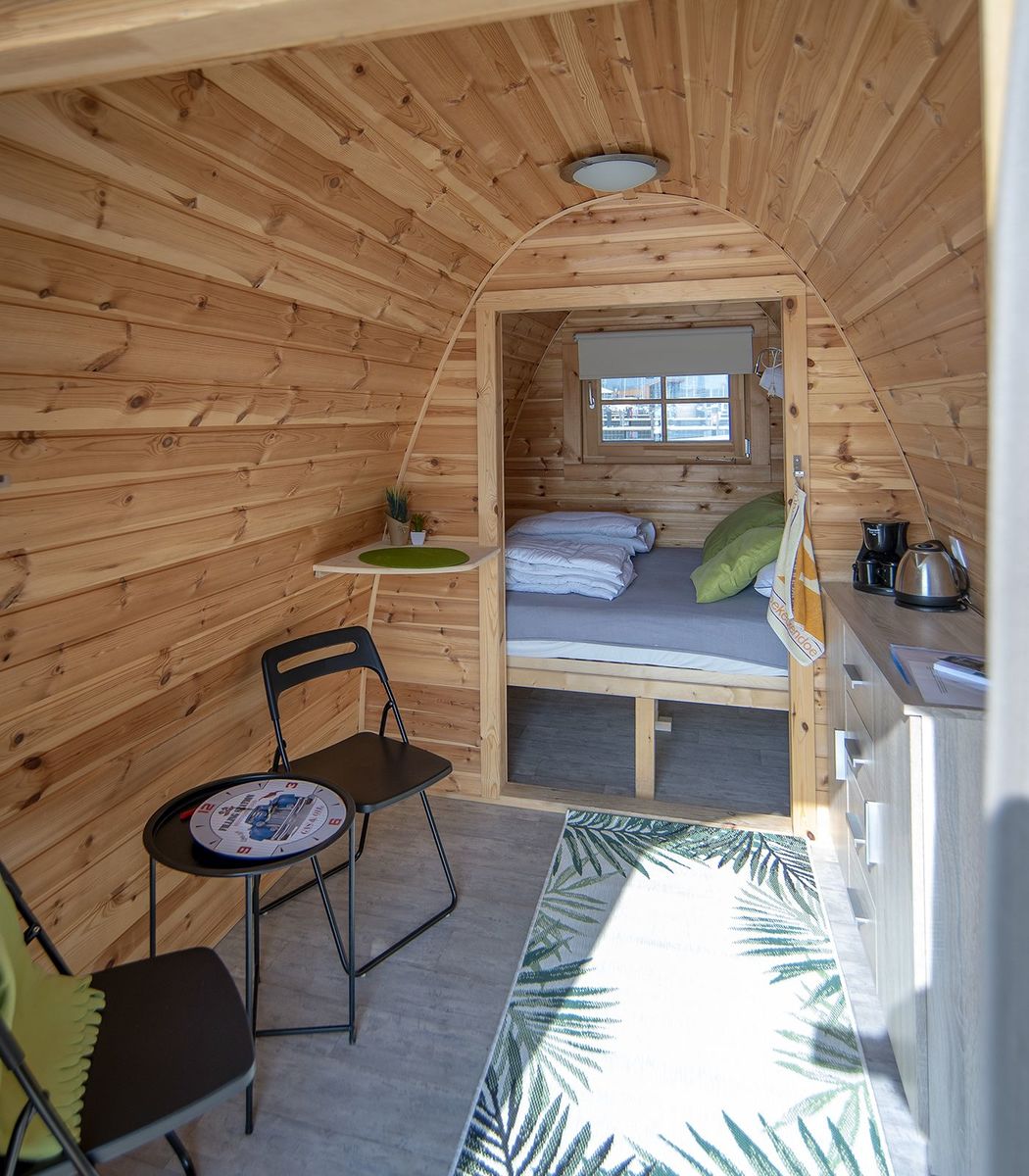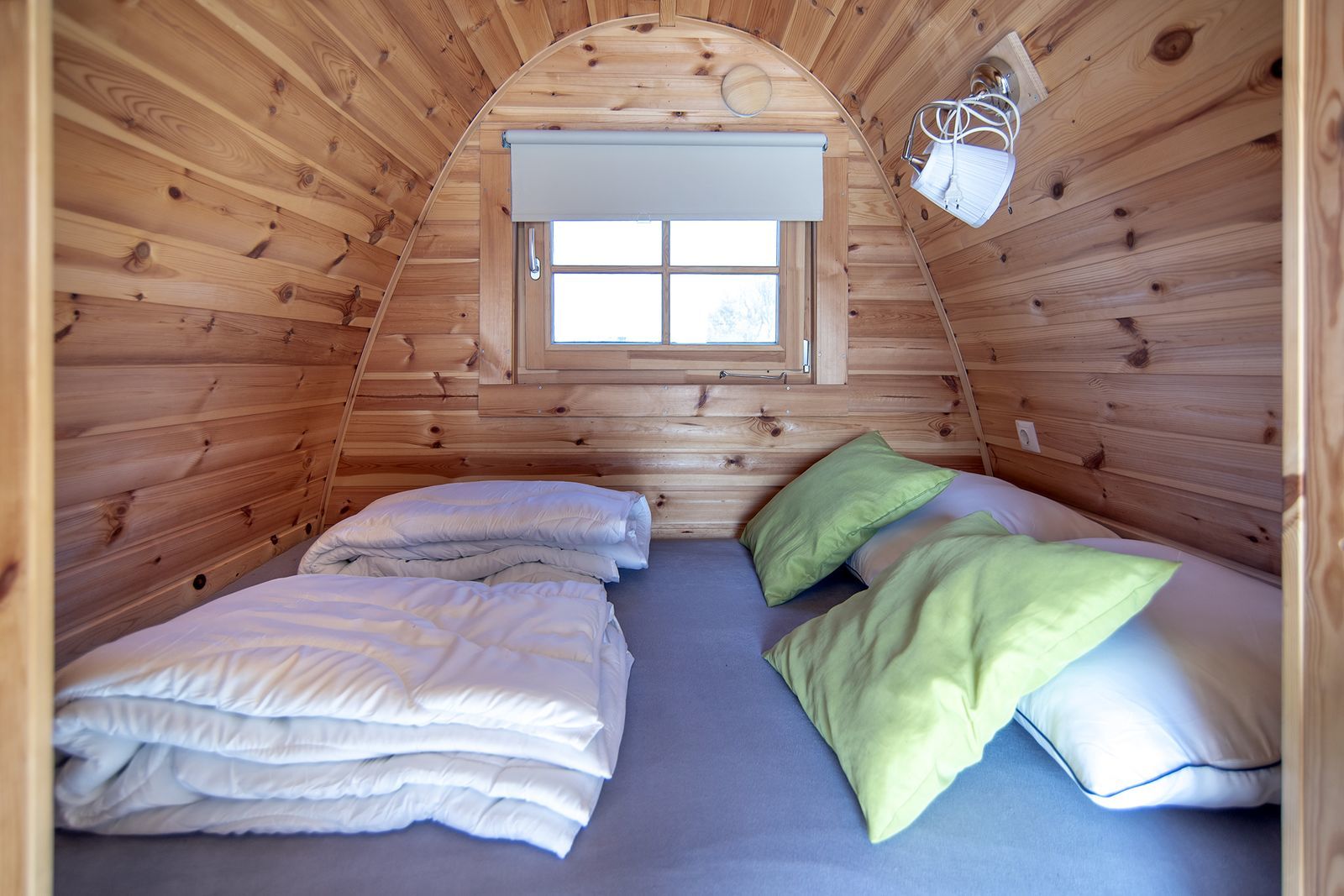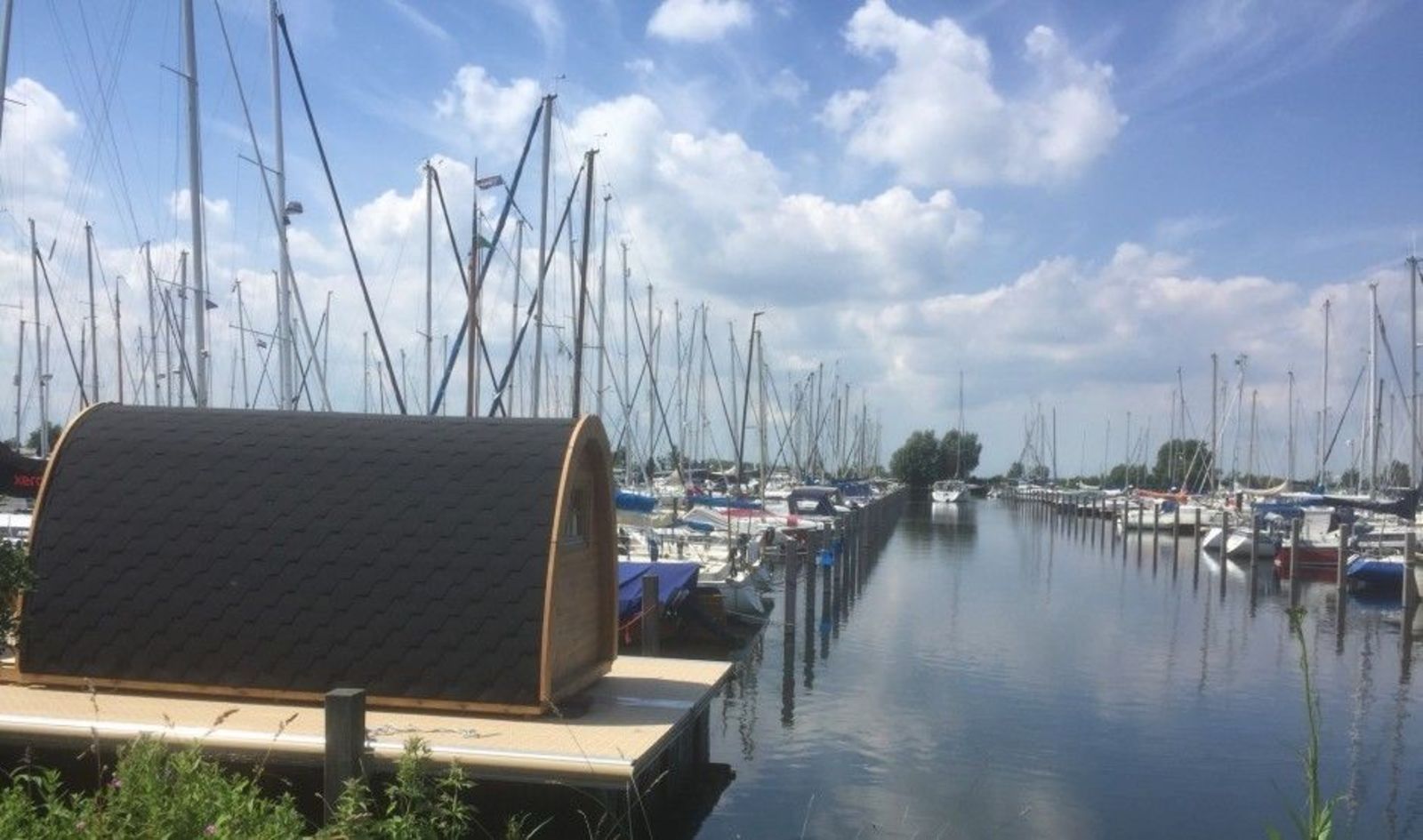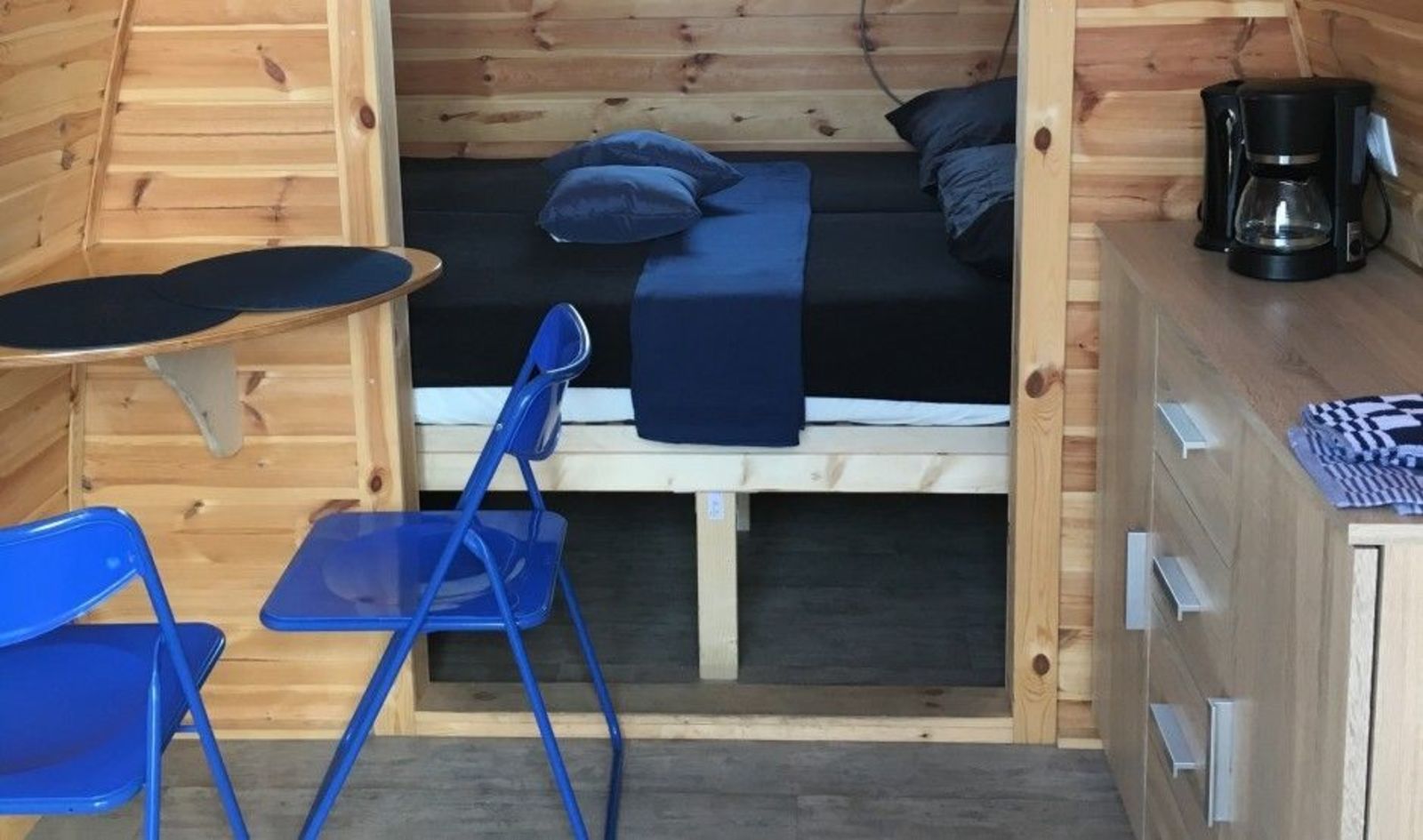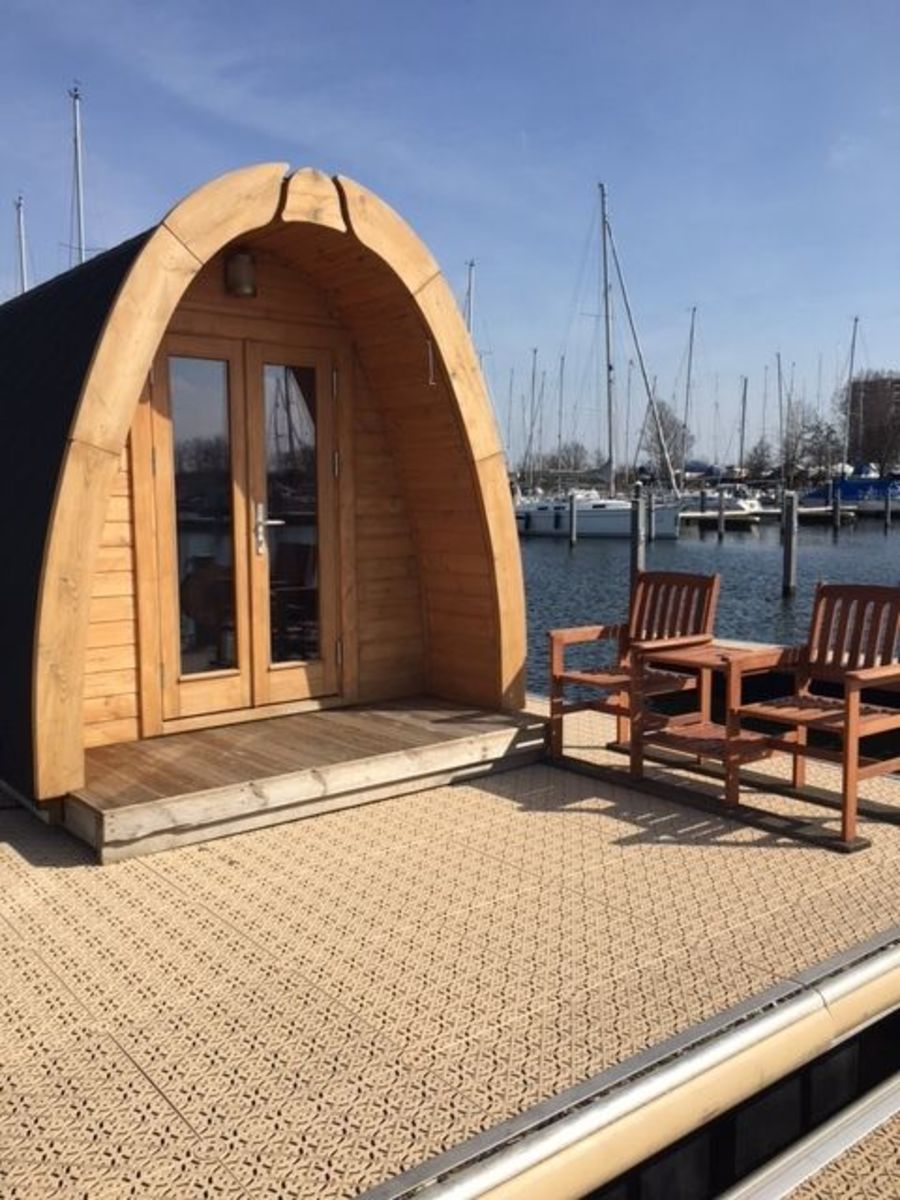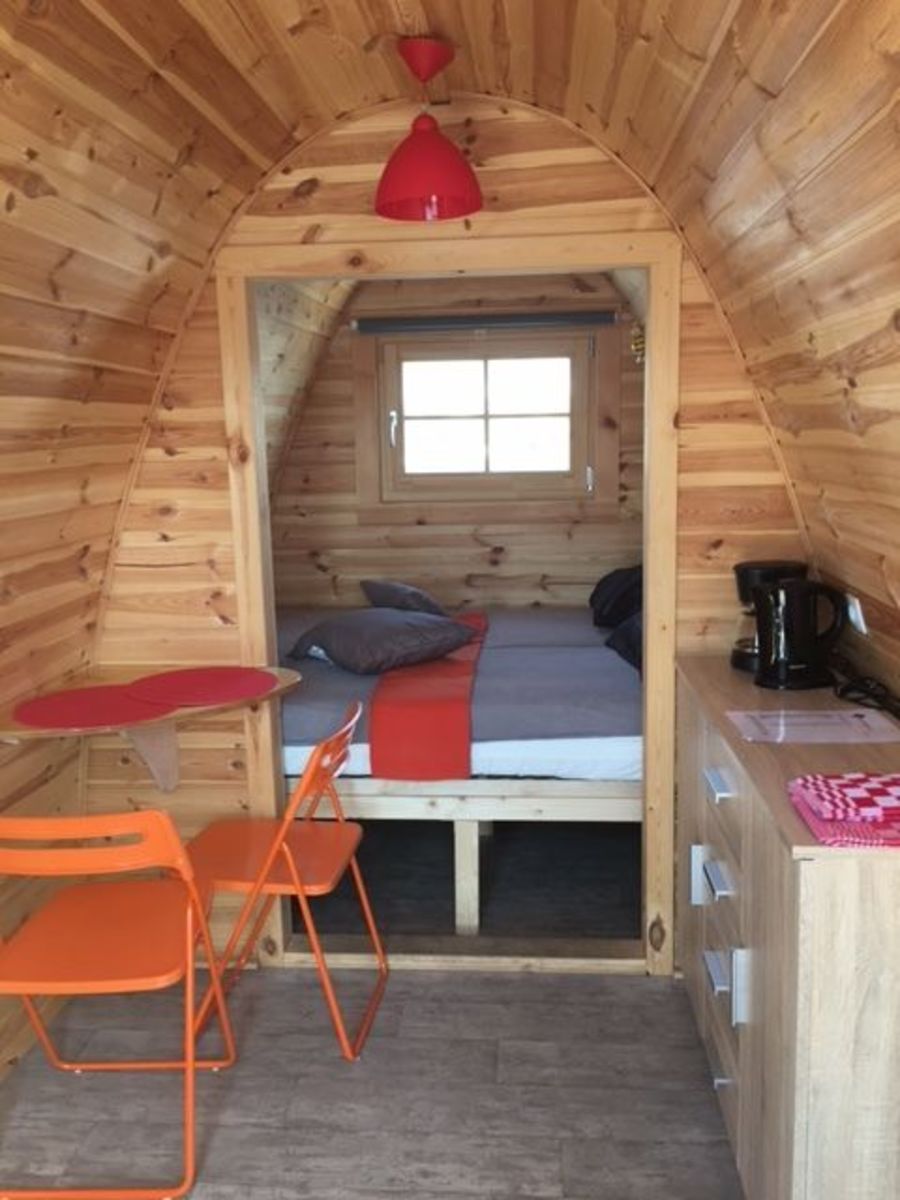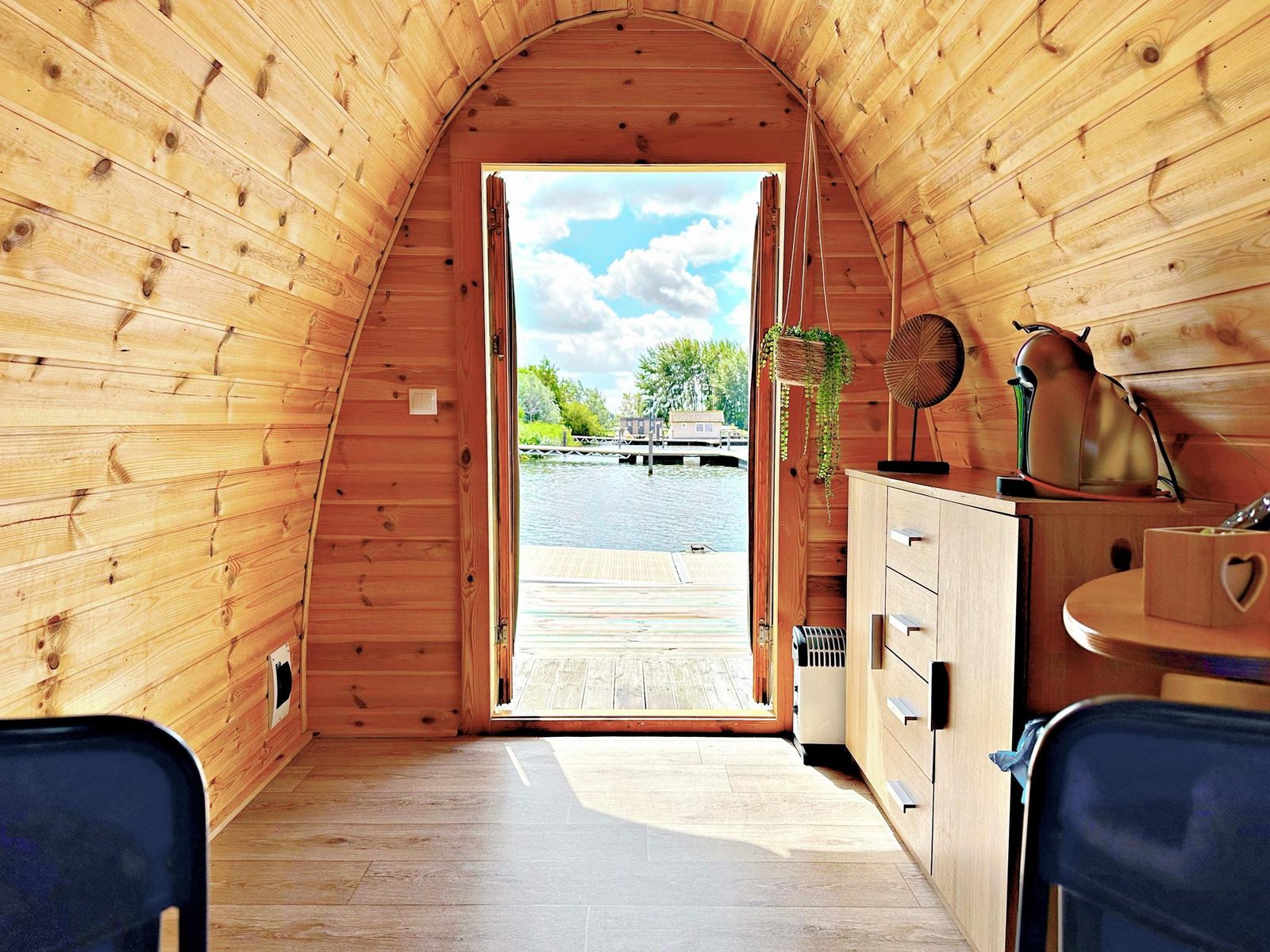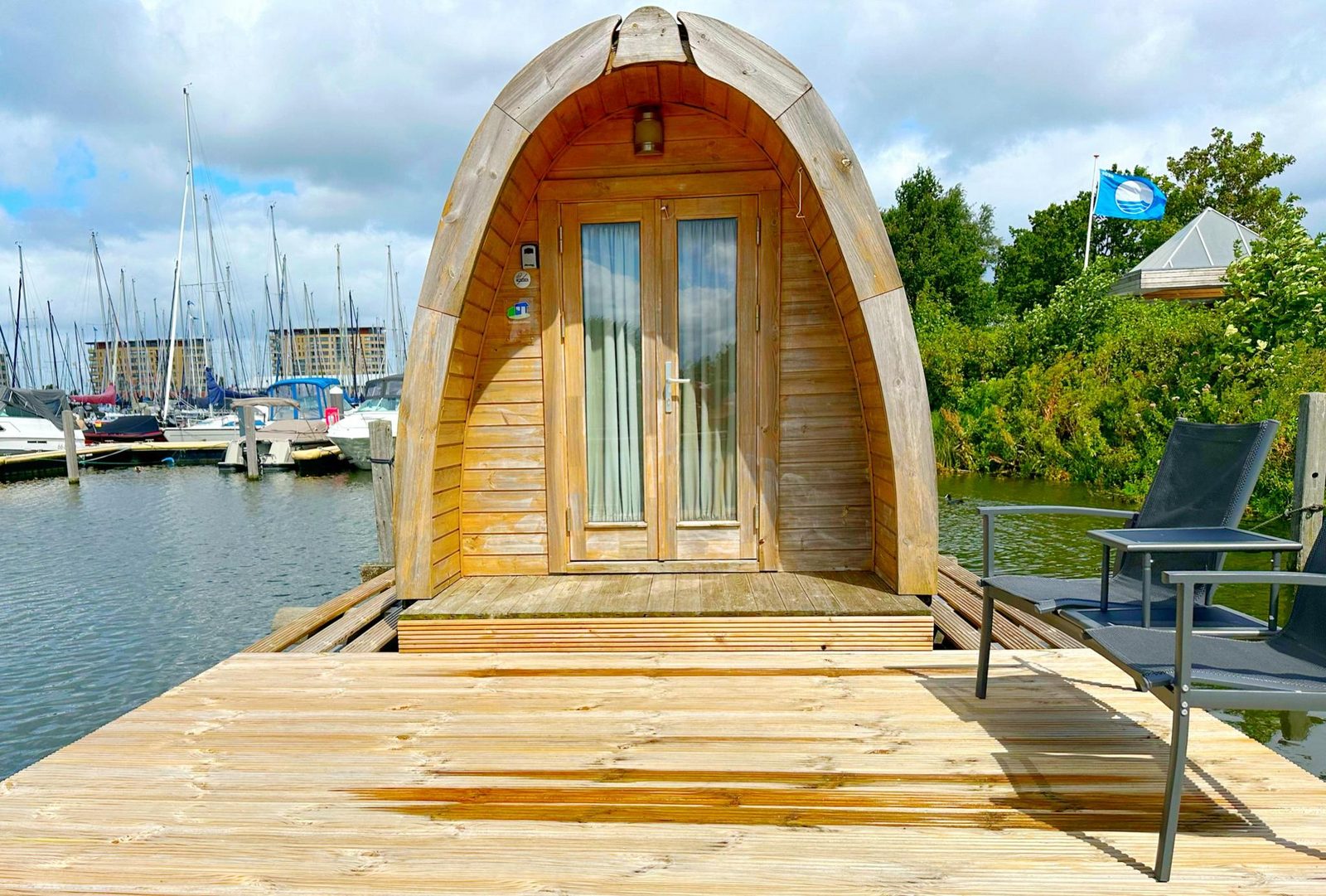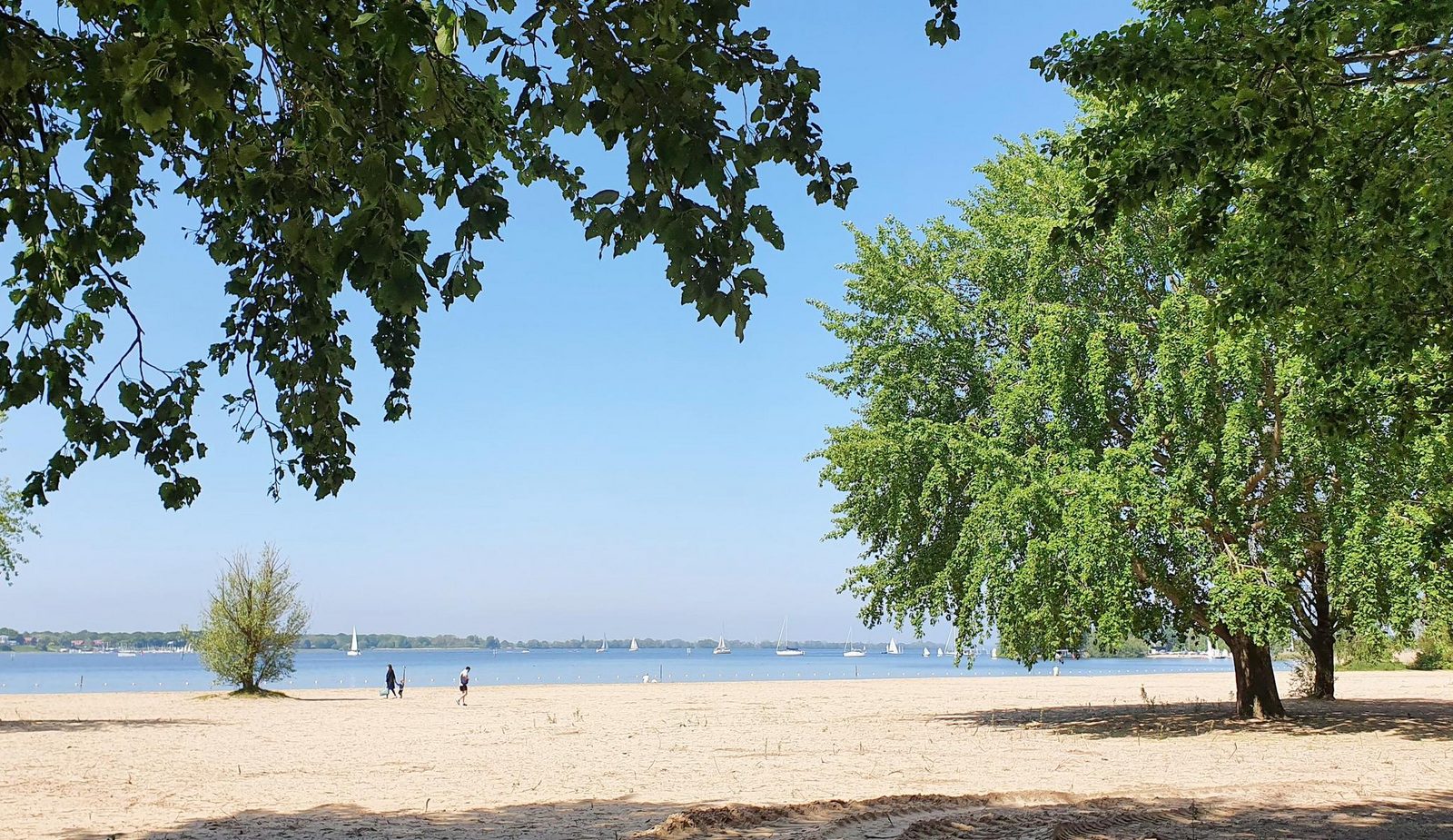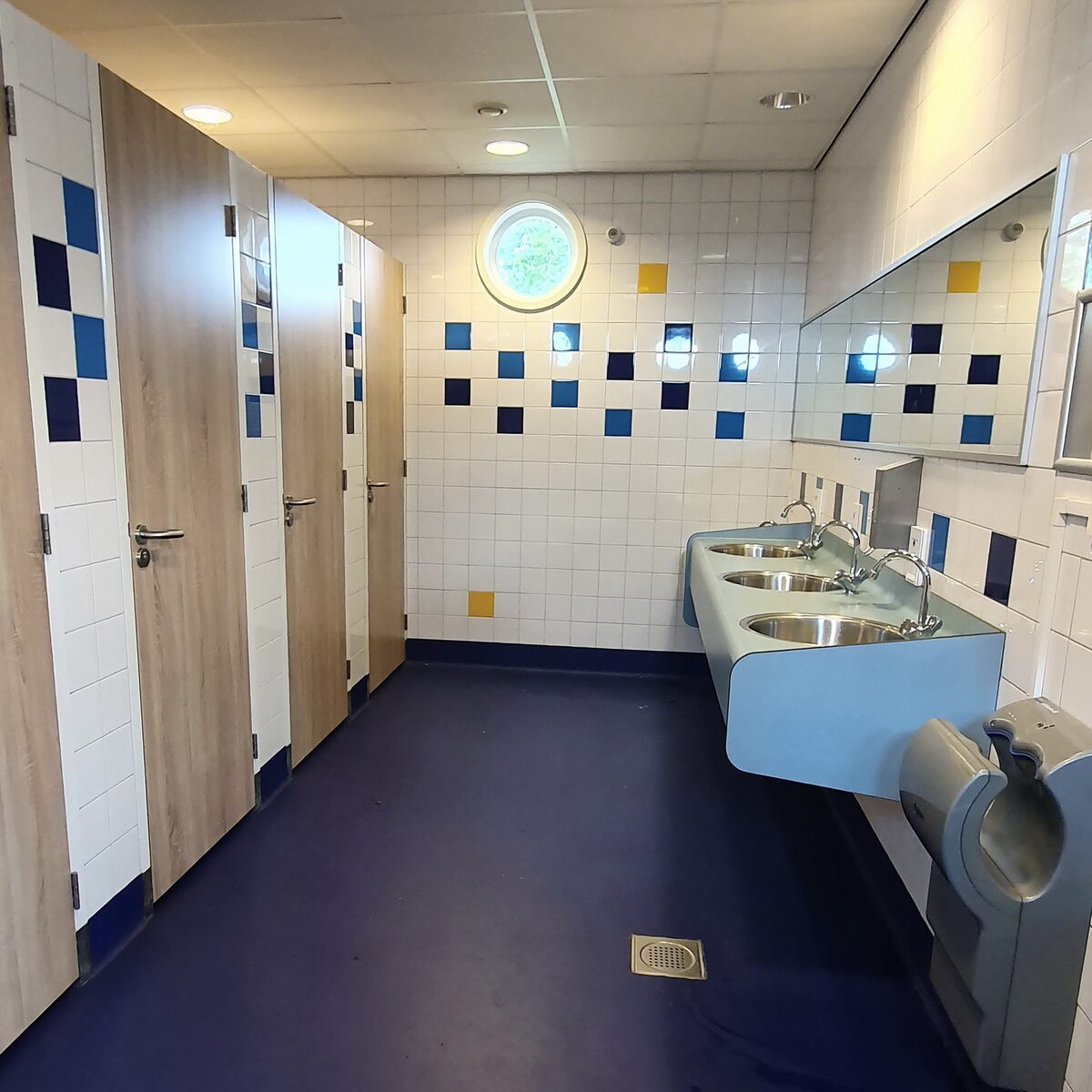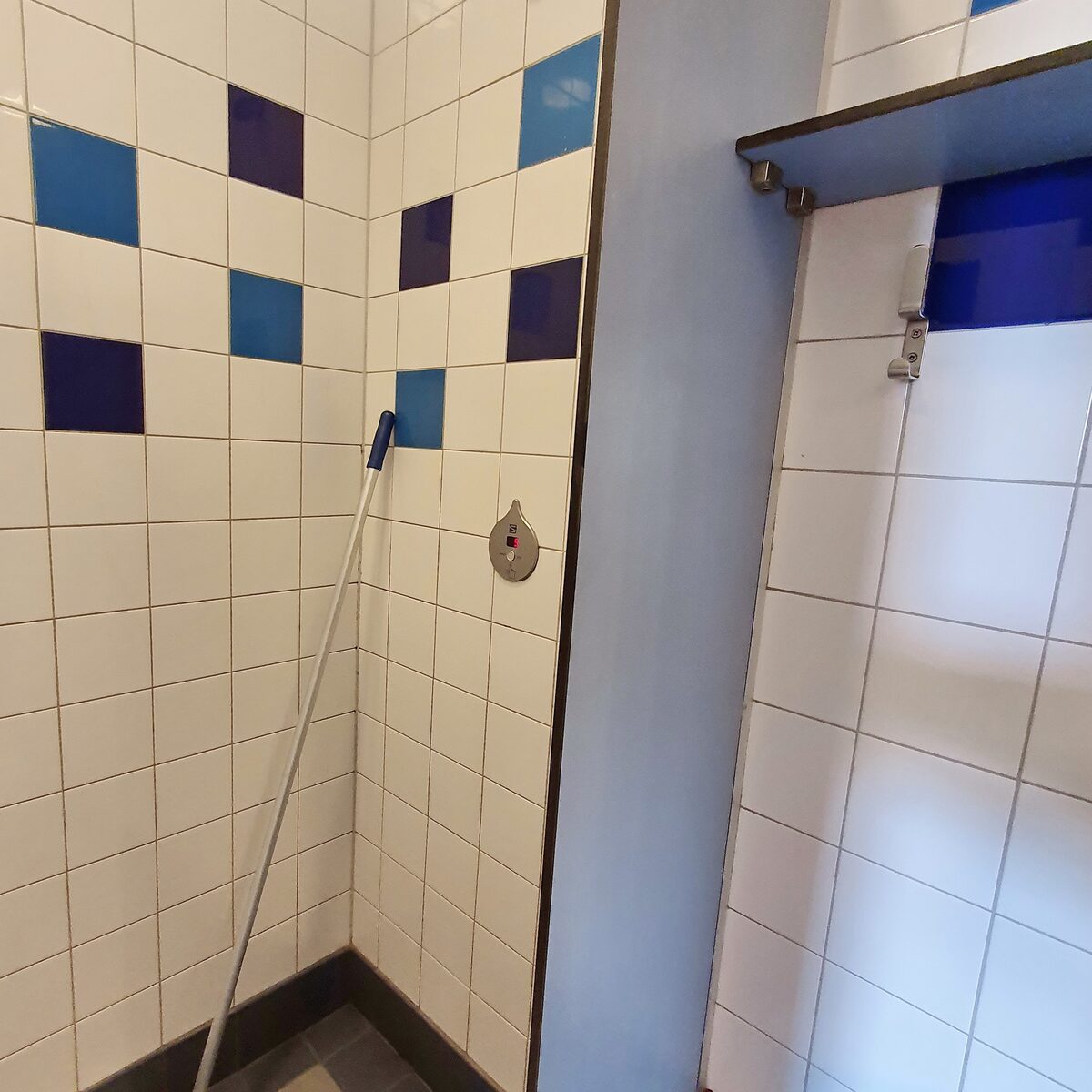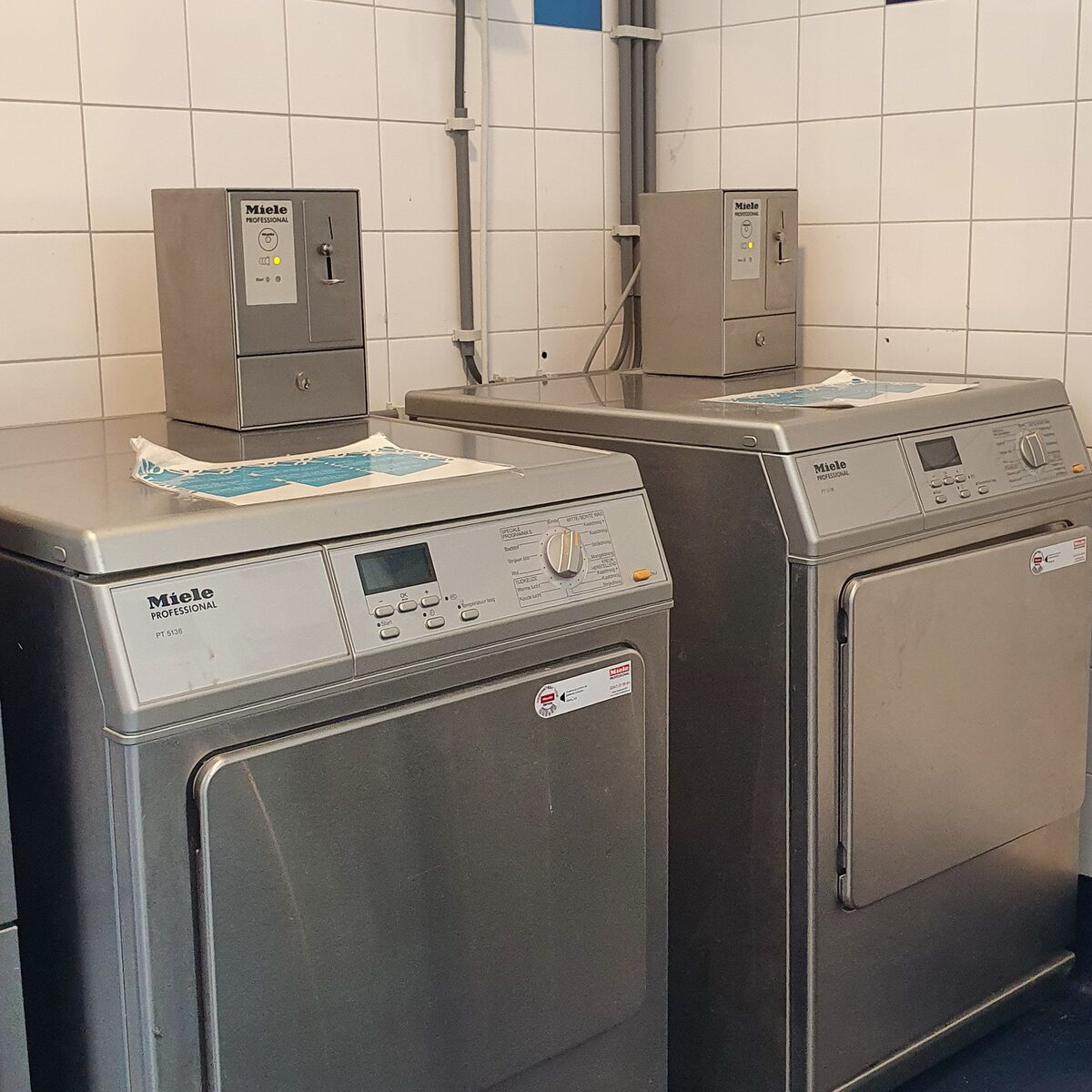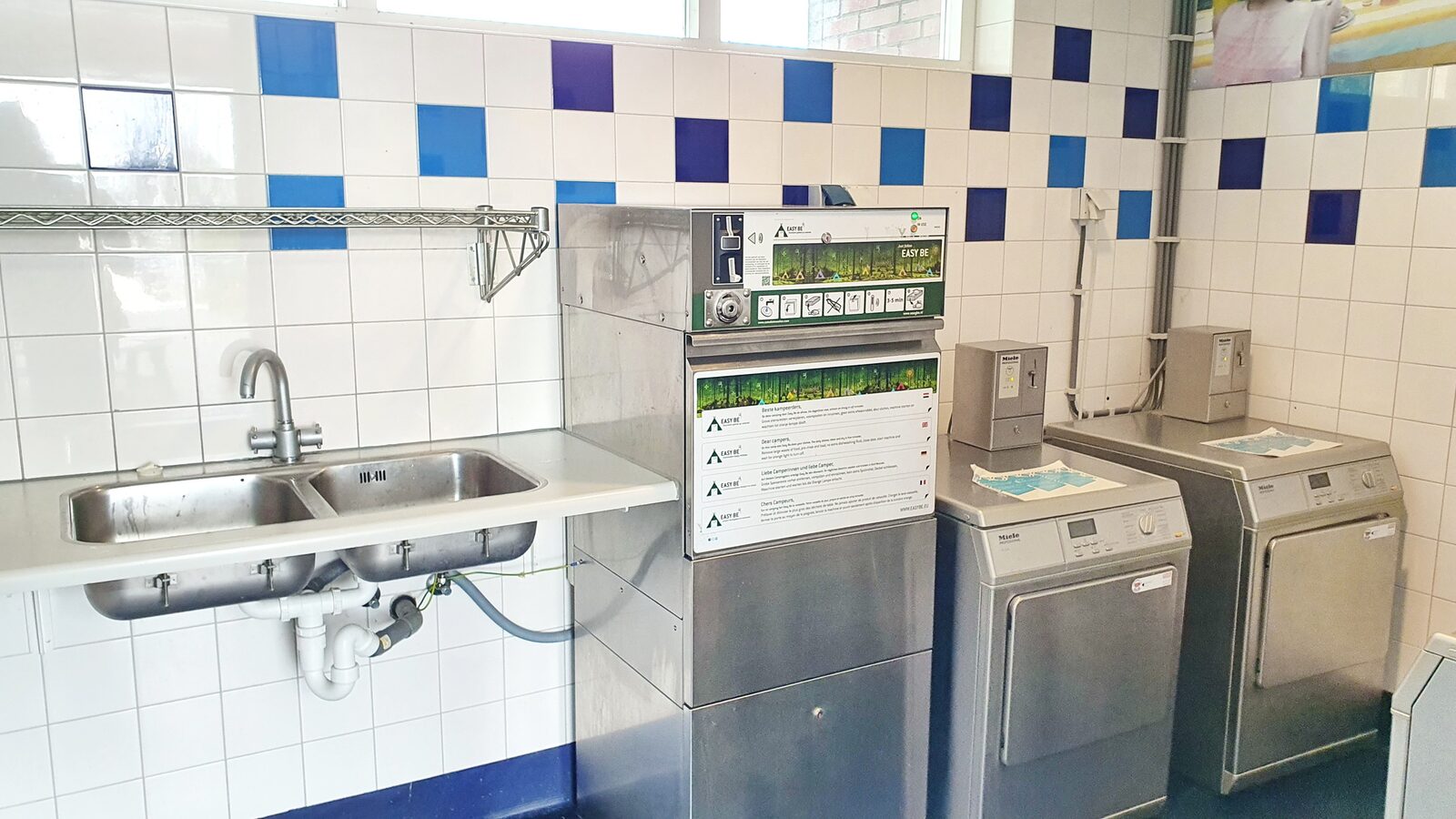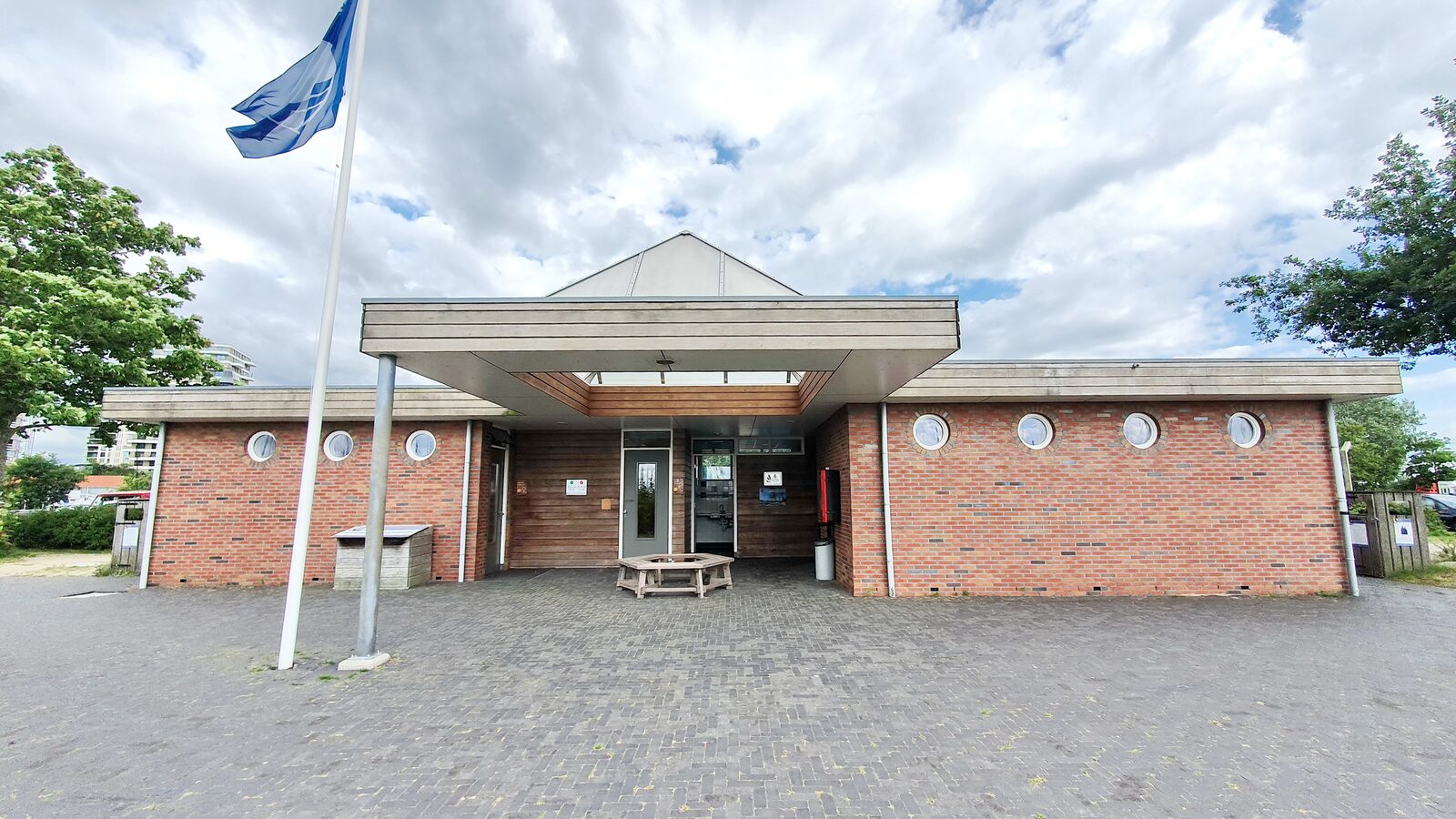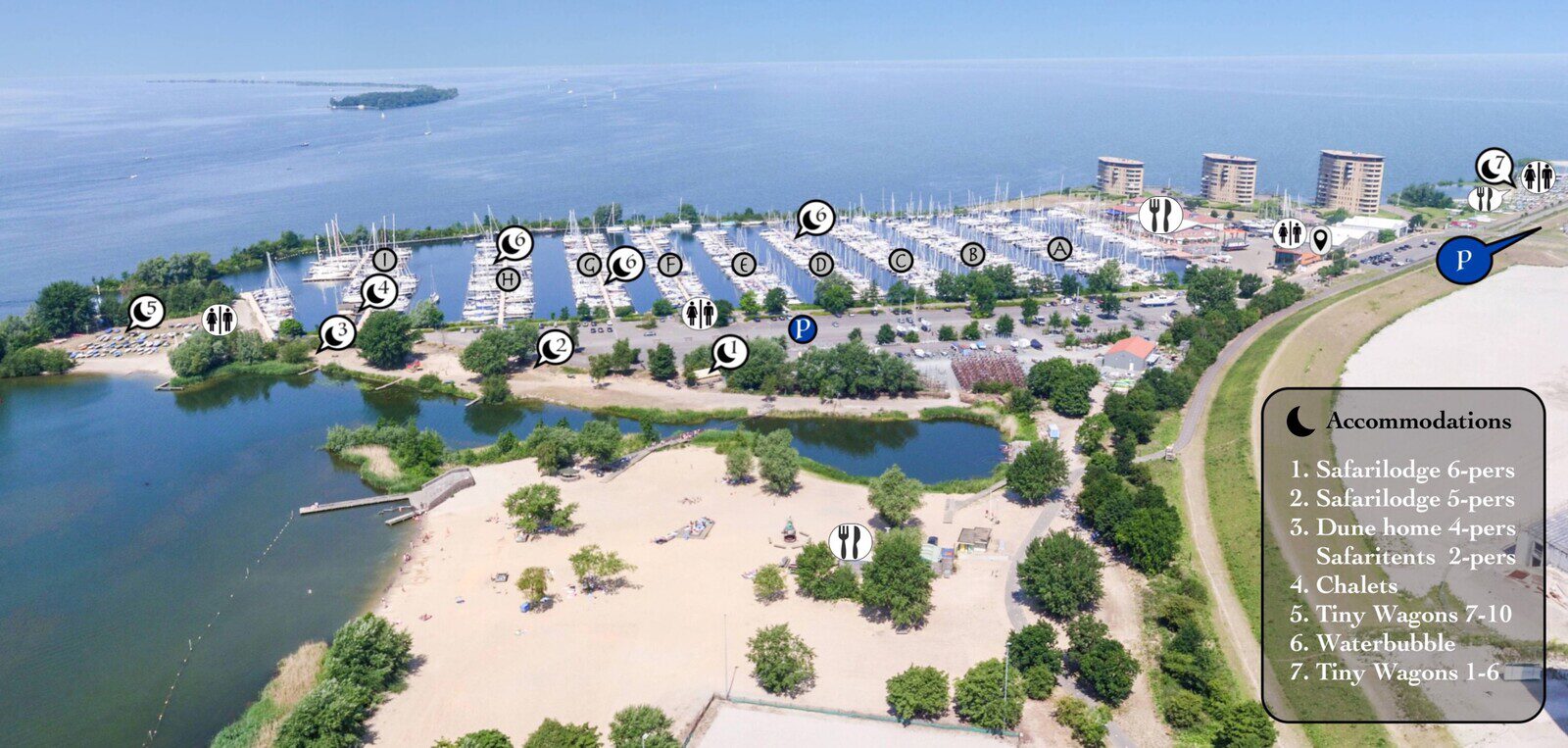 Sleep in a water bubble
If you choose to spend the night in a water bubble at Marina Parcs, you'll have a practical holiday home at your disposal. This way you can sleep in a double bed with a box bed that looks like a bed. When you wake up in the morning, you can make a cup of coffee or tea and enjoy it in peace on the deck of the water bubble. Thanks to the heating, it is also comfortable to sleep in a water bubble in winter. For the use of the shower and toilet, you can go to the sanitary buildings in the Marina Muiderzand Marina . Enjoy the feeling of camping on the water and of course the magnificent view.
.
Atmospheric impression of the water bubbles
Explore the surroundings
During your overnight stay in a water bubble on the water, you can make use of the facilities in the marina. Relax at Strandbad Duin, enjoy a culinary surprise in the restaurant or find a spot along the water to fish in peace and quiet. You can also rent a bike or a boat to explore the water-rich surroundings. You can sail to the IJmeer or Markermeer and pay a visit to the special forteiland Pampus. From Almere you can reach Amsterdam (22 km), Naarden (8 km) or Lelystad (33 km) where you can admire museums or other sights within a short time. Do you need something more exciting and adventurous? The Walibi amusement park is also easily accessible, where you can spend an exciting day in the roller coasters and other attractions. After a wonderful day, nothing is better than relaxing by your water bubble on the water.