Overnight stay on the water
Chalets for max. 5 persons
Located in Almere
Chalet on the water
Do you want to enjoy a wonderful overnight stay on the water or even on the water? Marina Parcs offers you the solution with a chalet at the water's edge. You can rent a chalet at the waterfront at the location Marina Muiderzand in Almere. In this marina is plenty to do during your holiday. With public transport, you are in no time in the capital Amsterdam or in nice places in the province of Flevoland as amusement park Walibi in Biddinghuizen or Aviodrome in Lelystad. Our chalets are very popular with water sports enthusiasts but also a suitable place for nature lovers. Are you also coming to rent a chalet at the water's edge?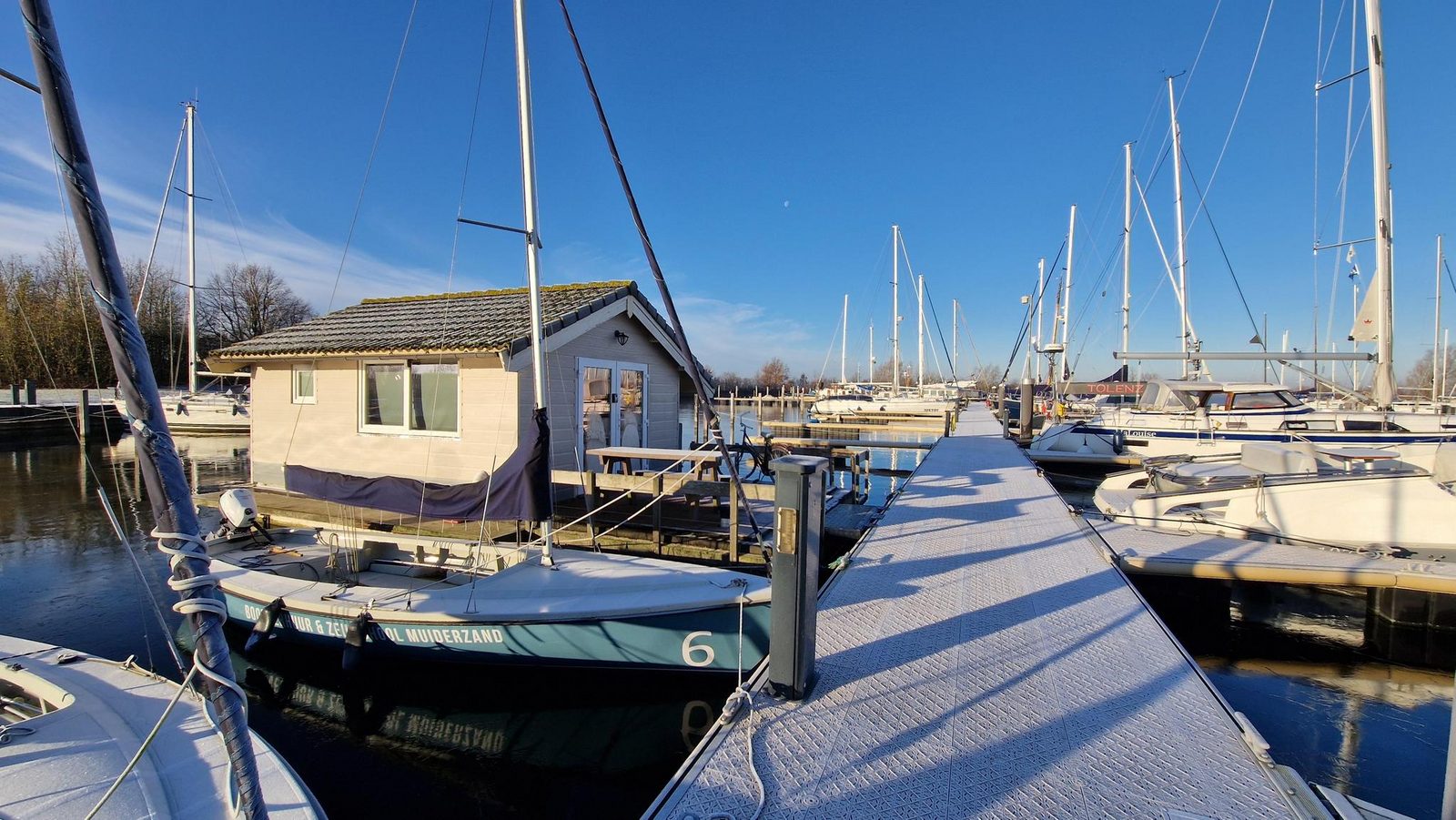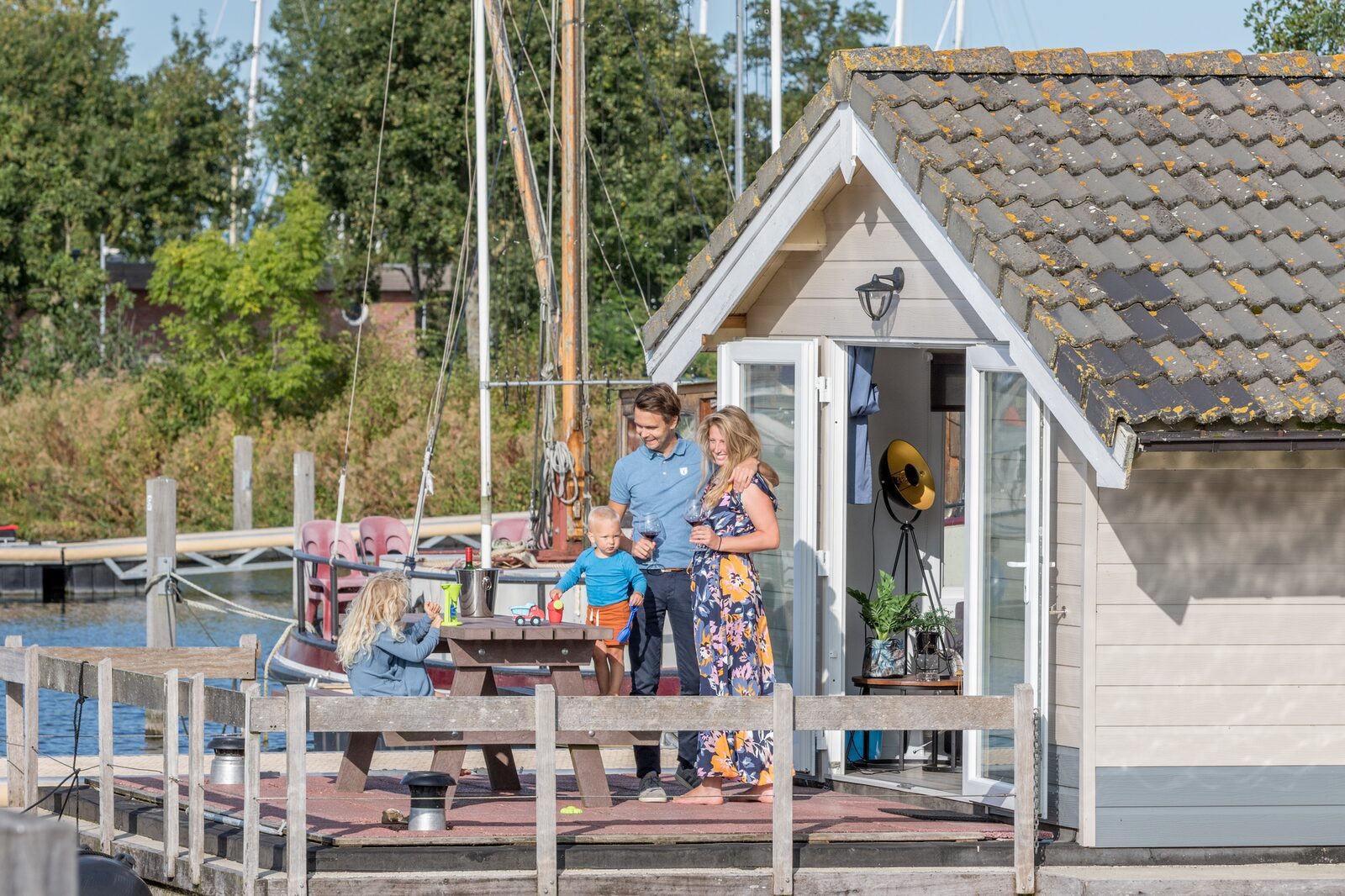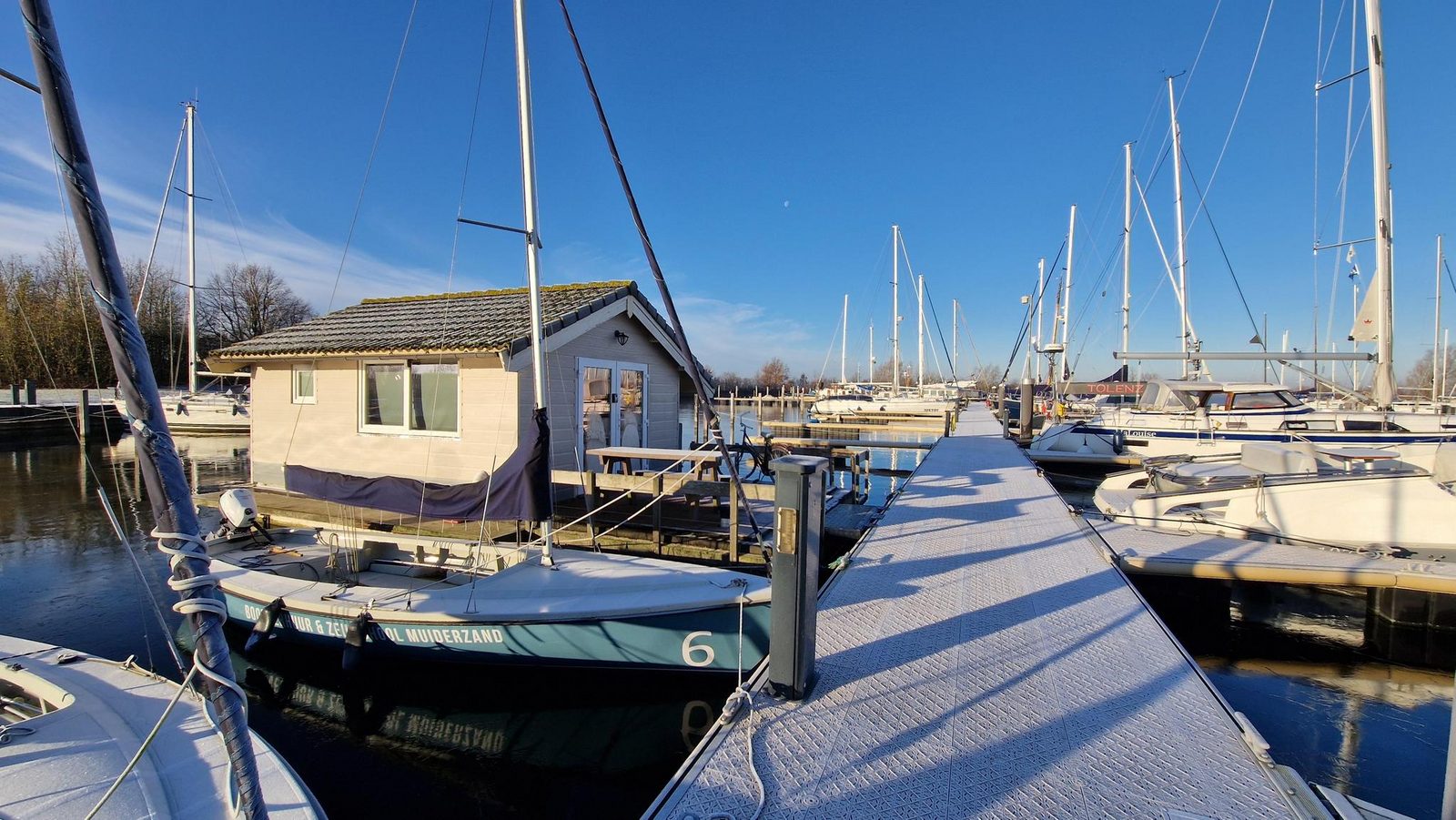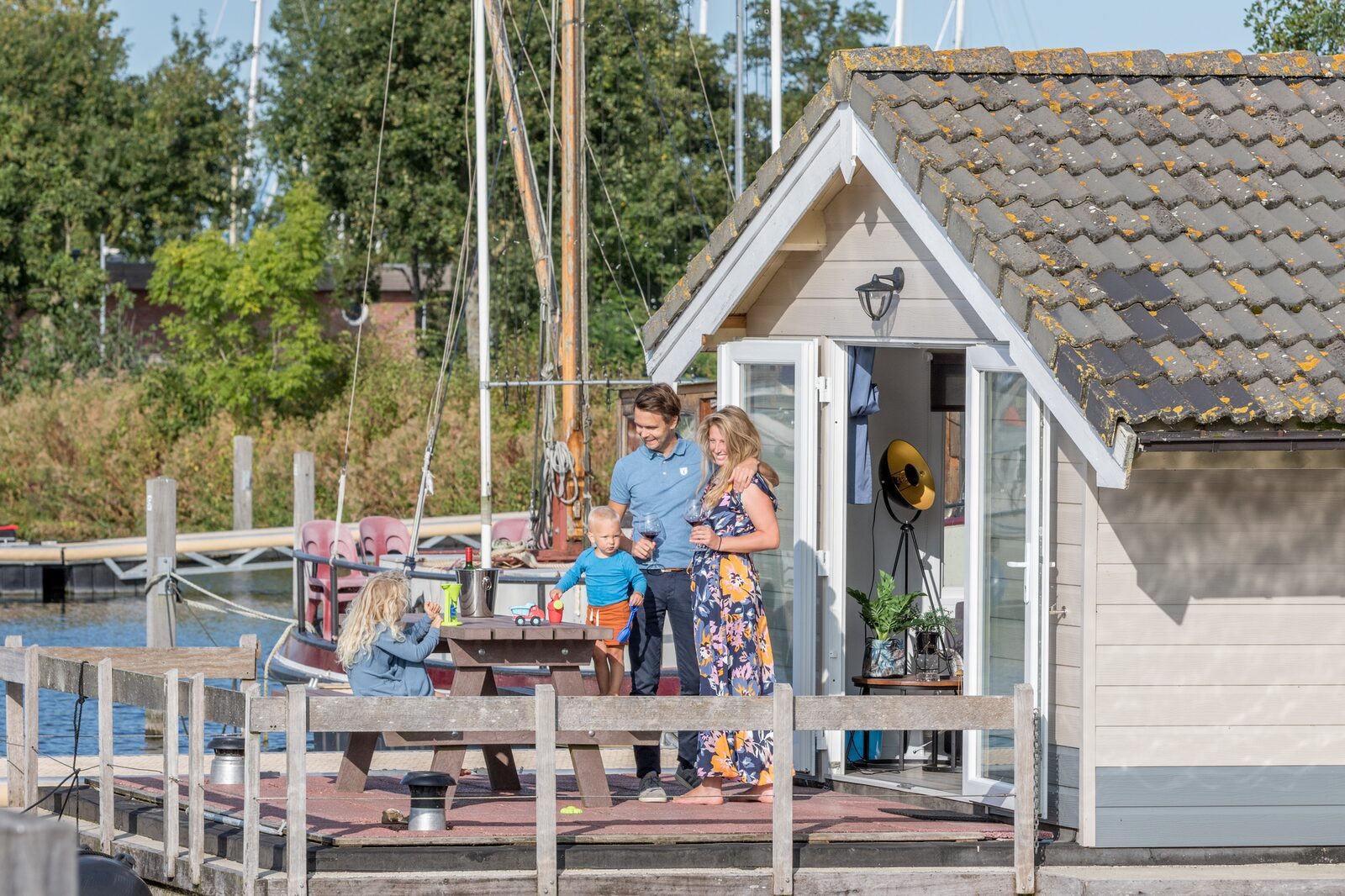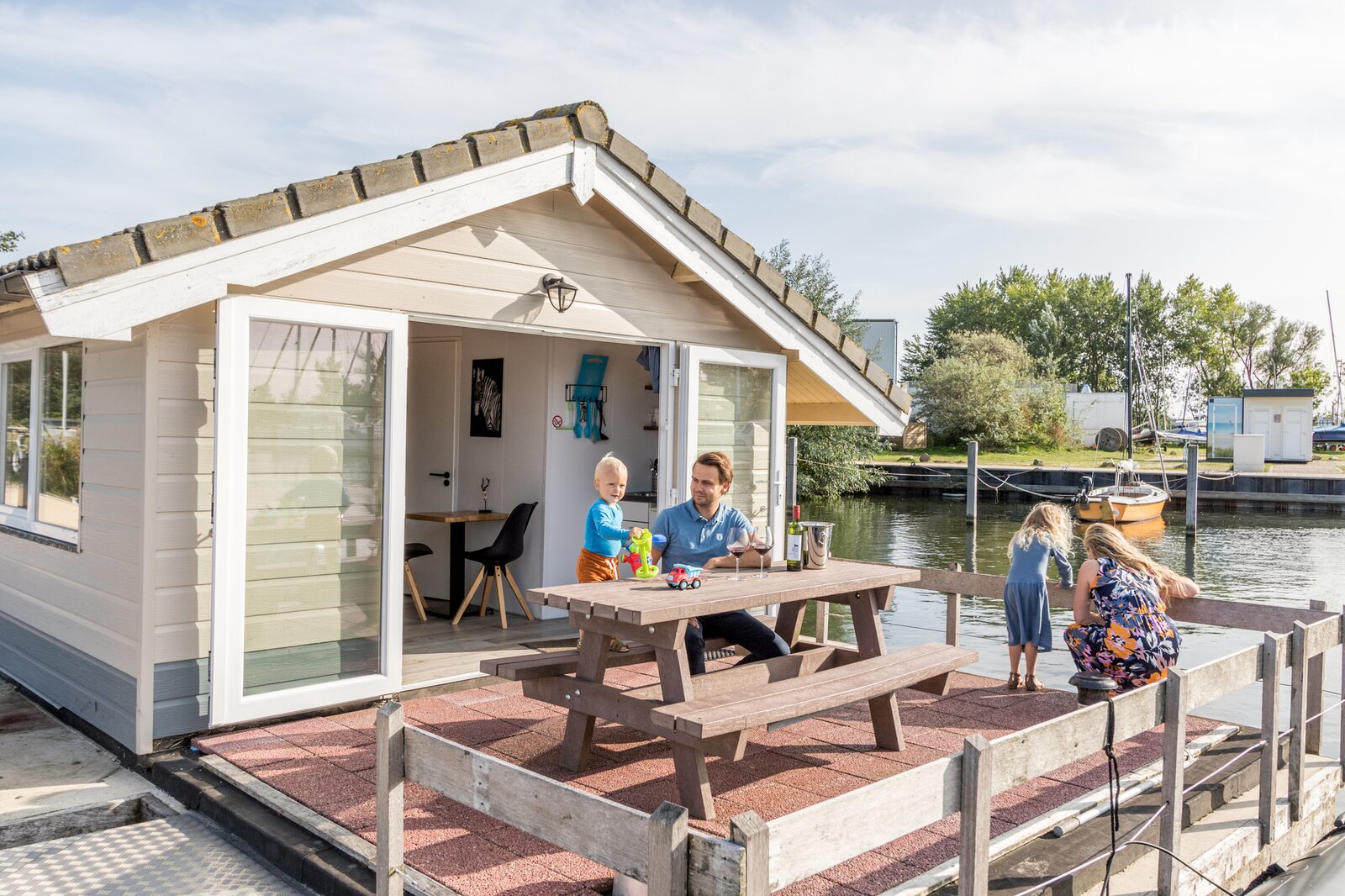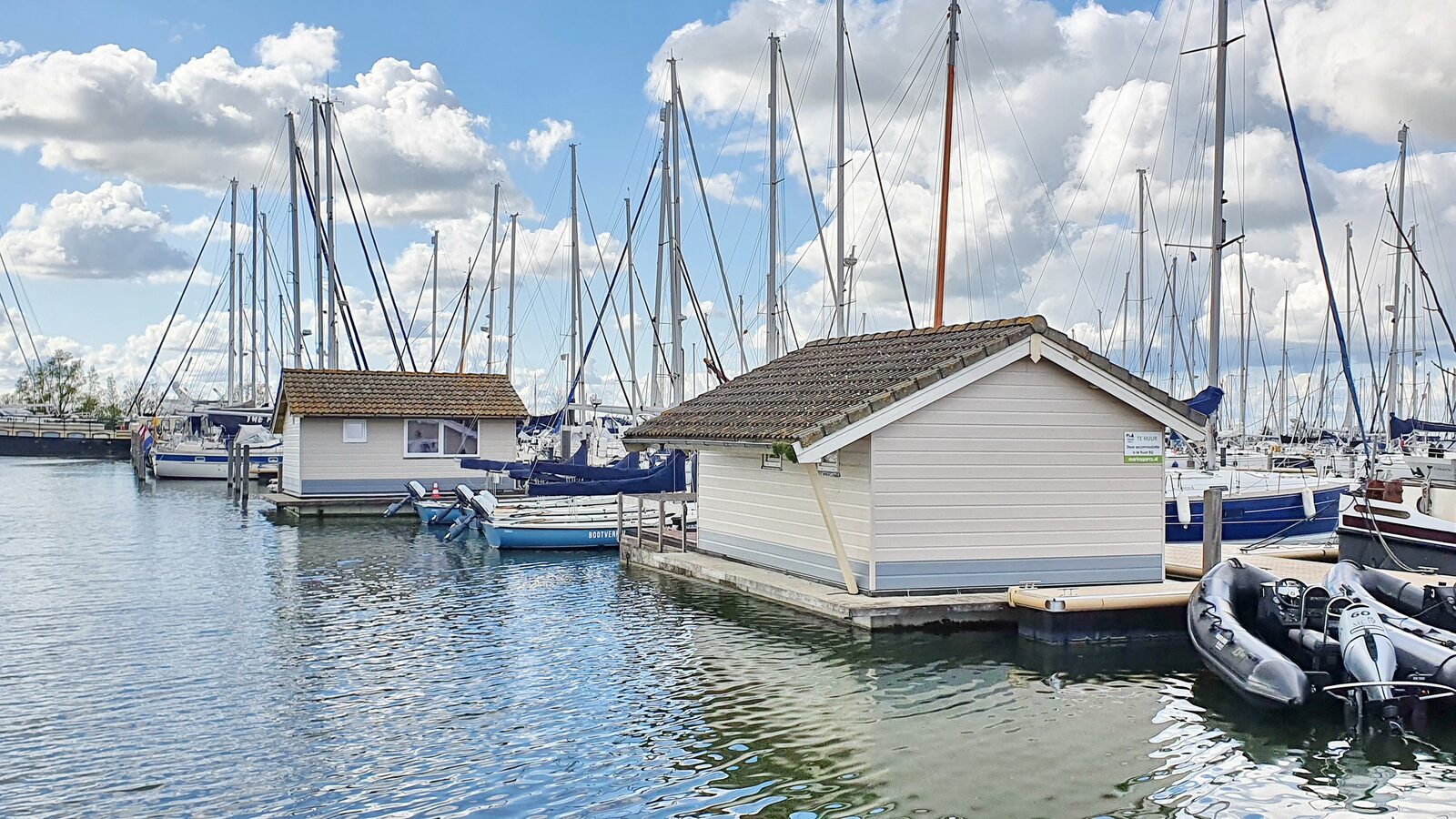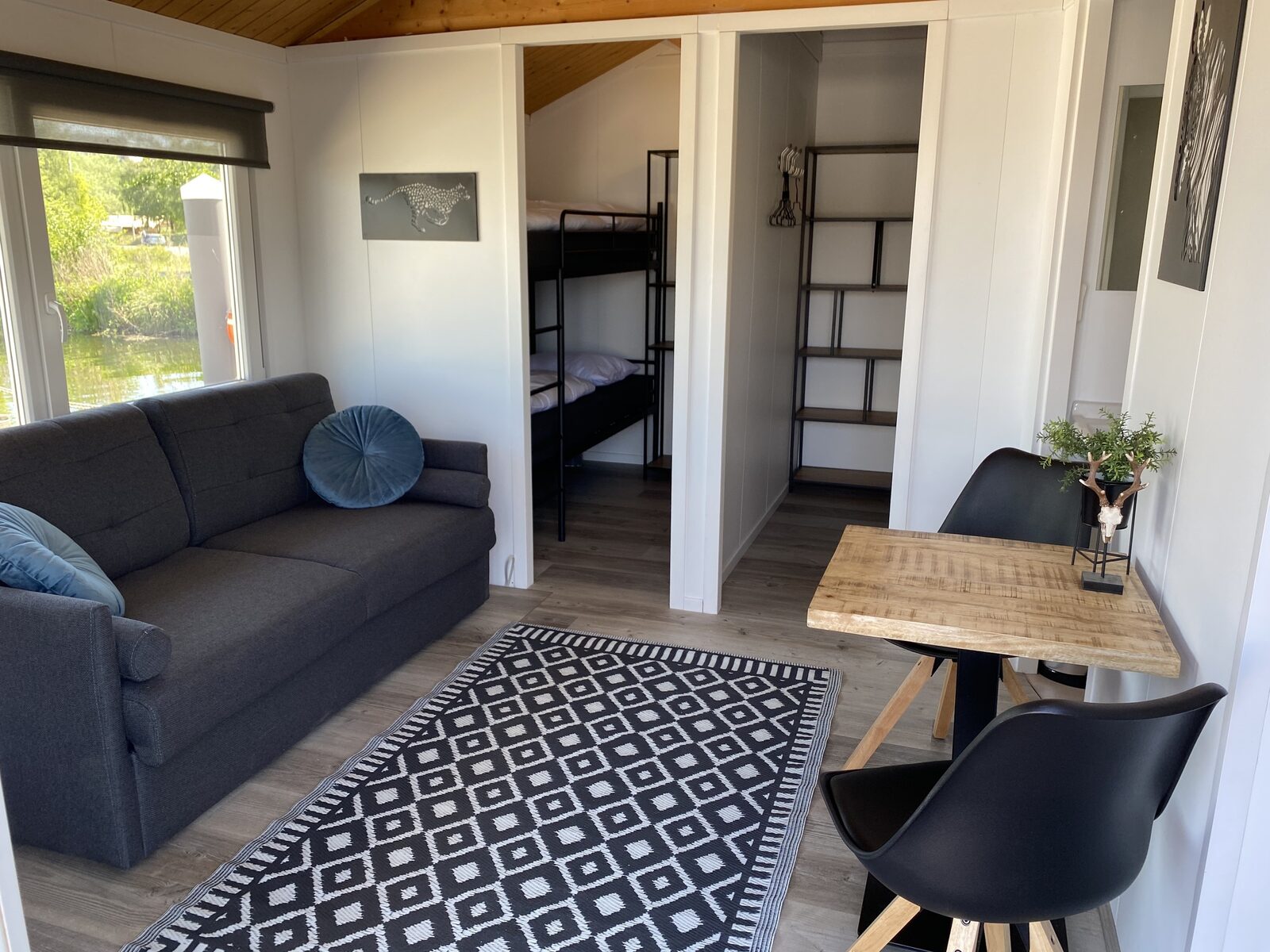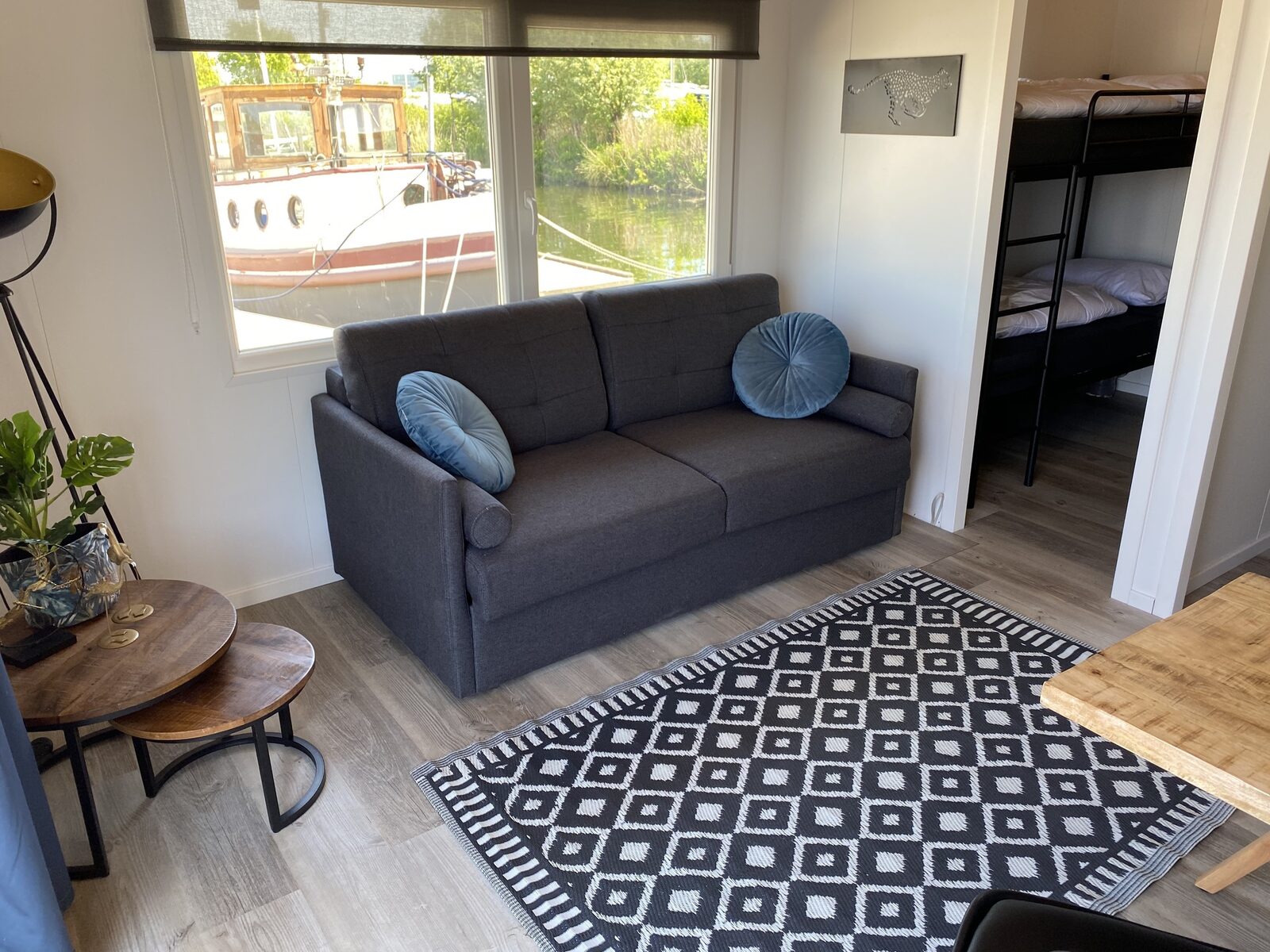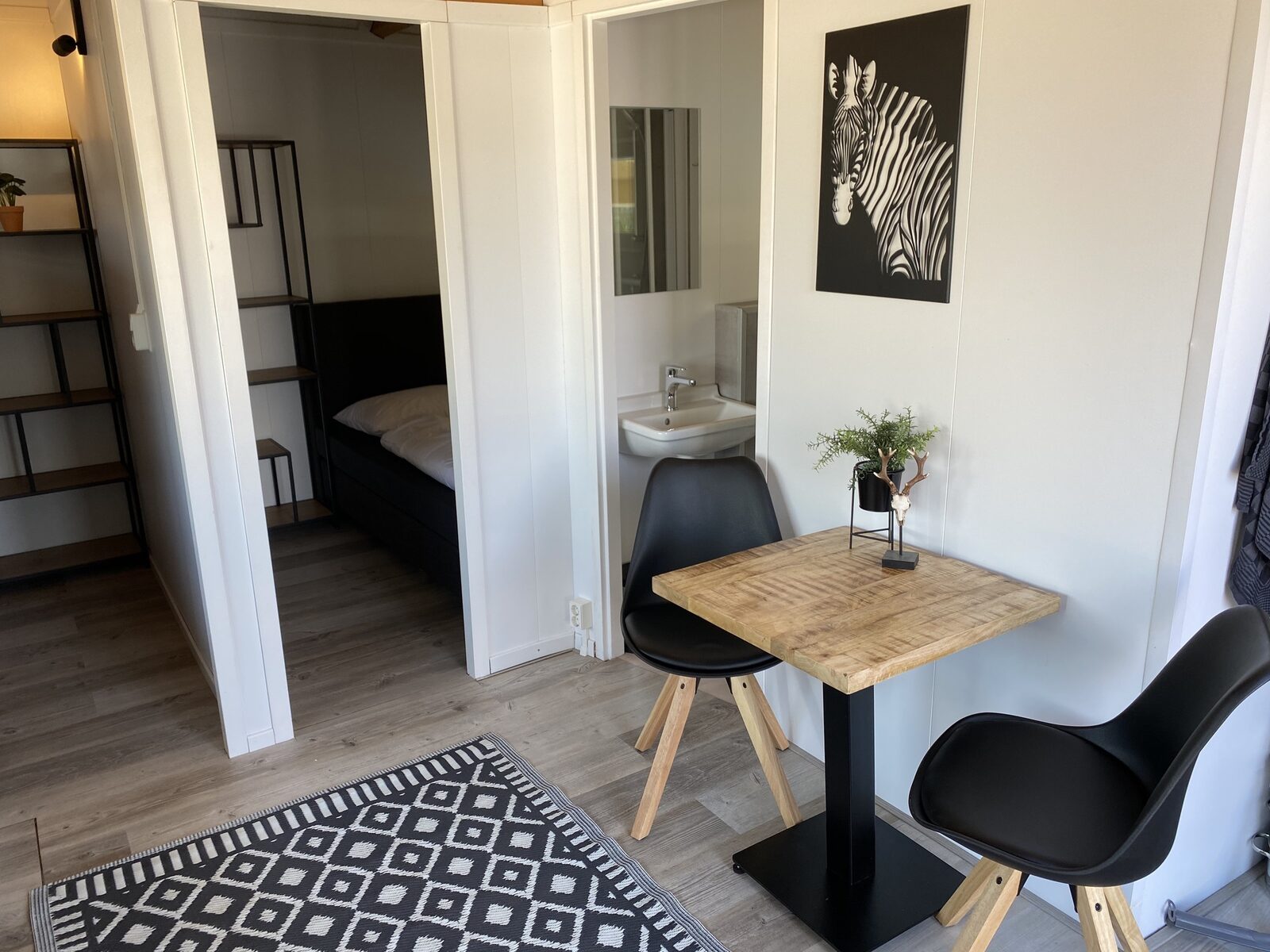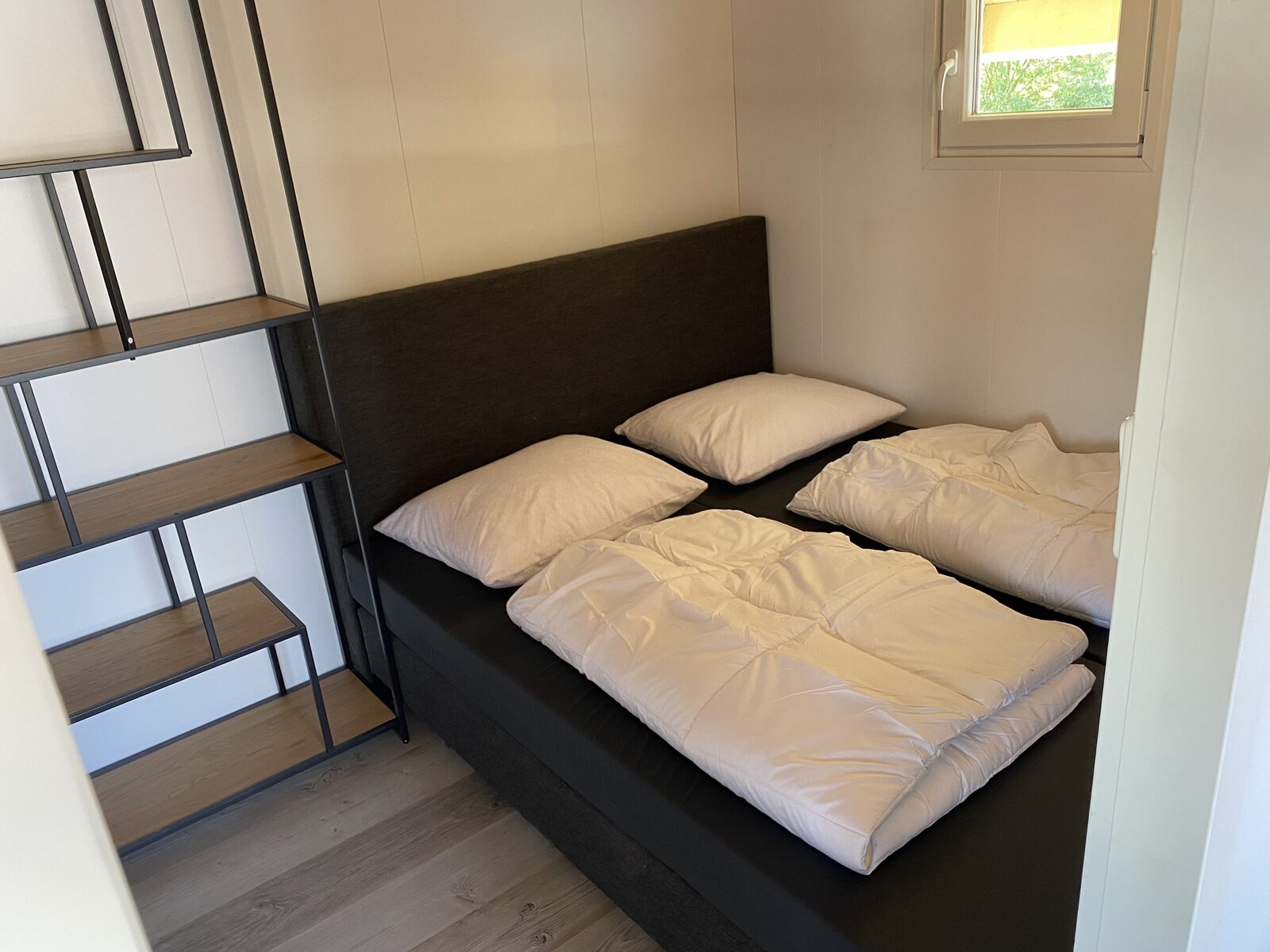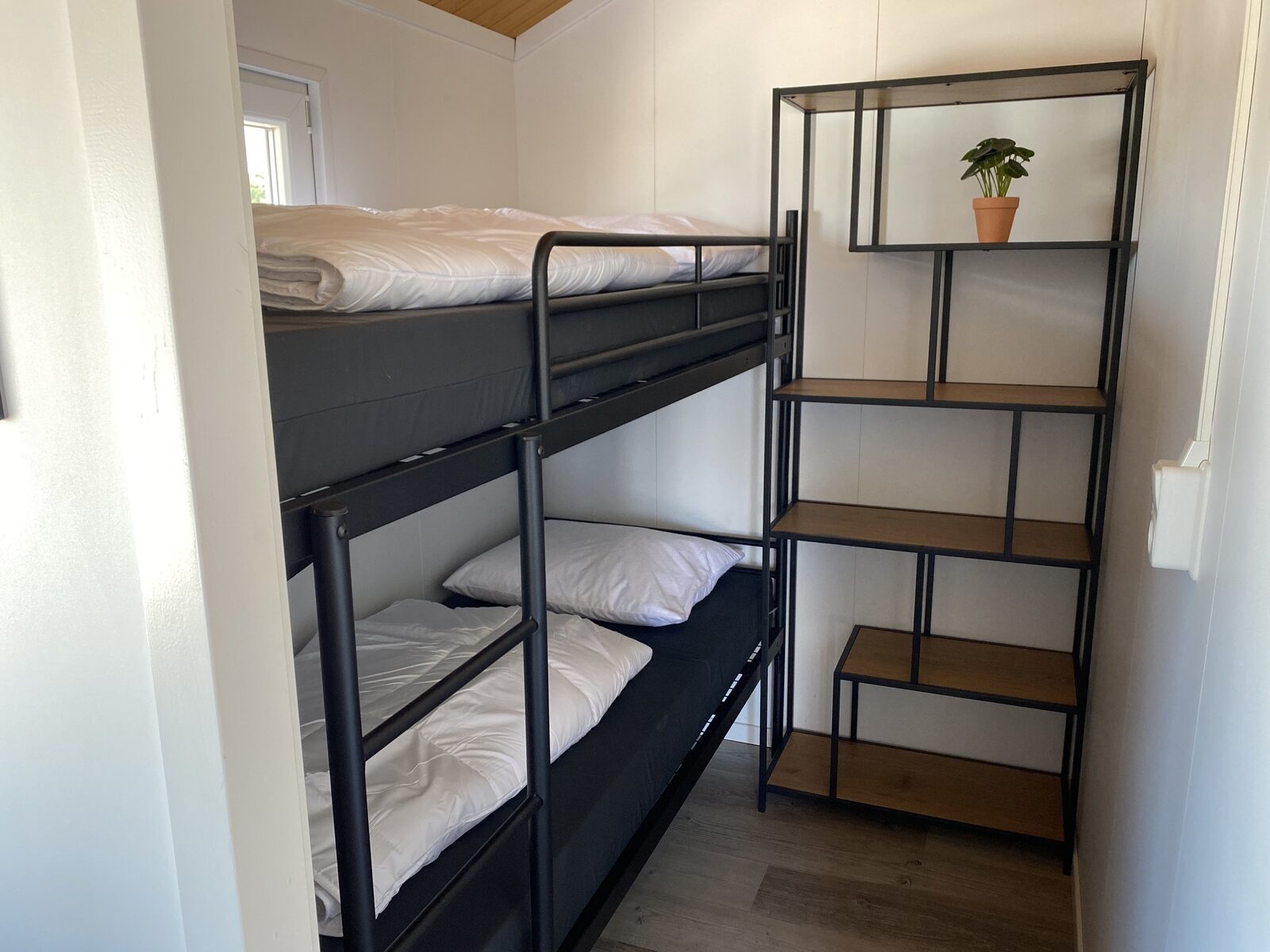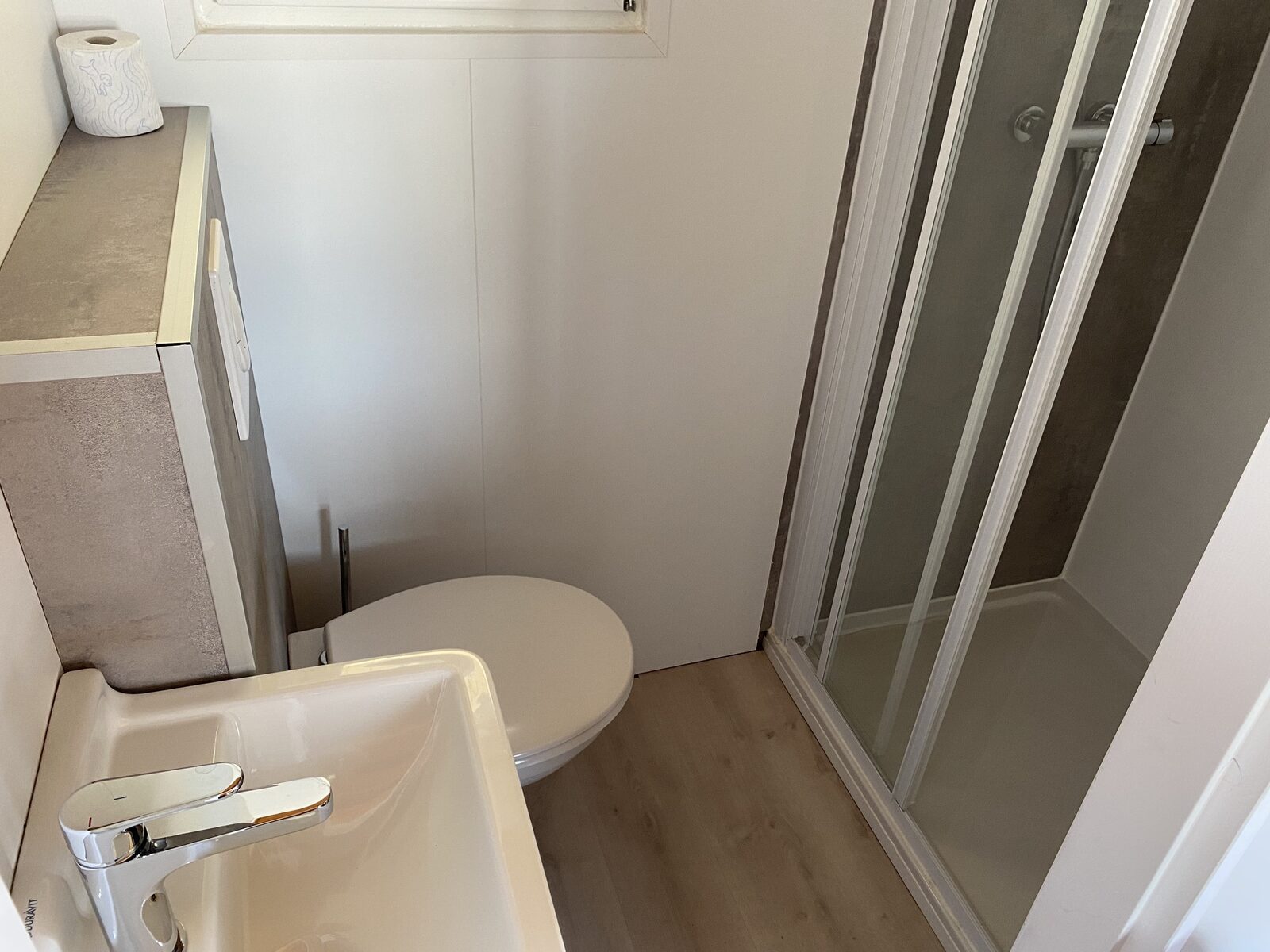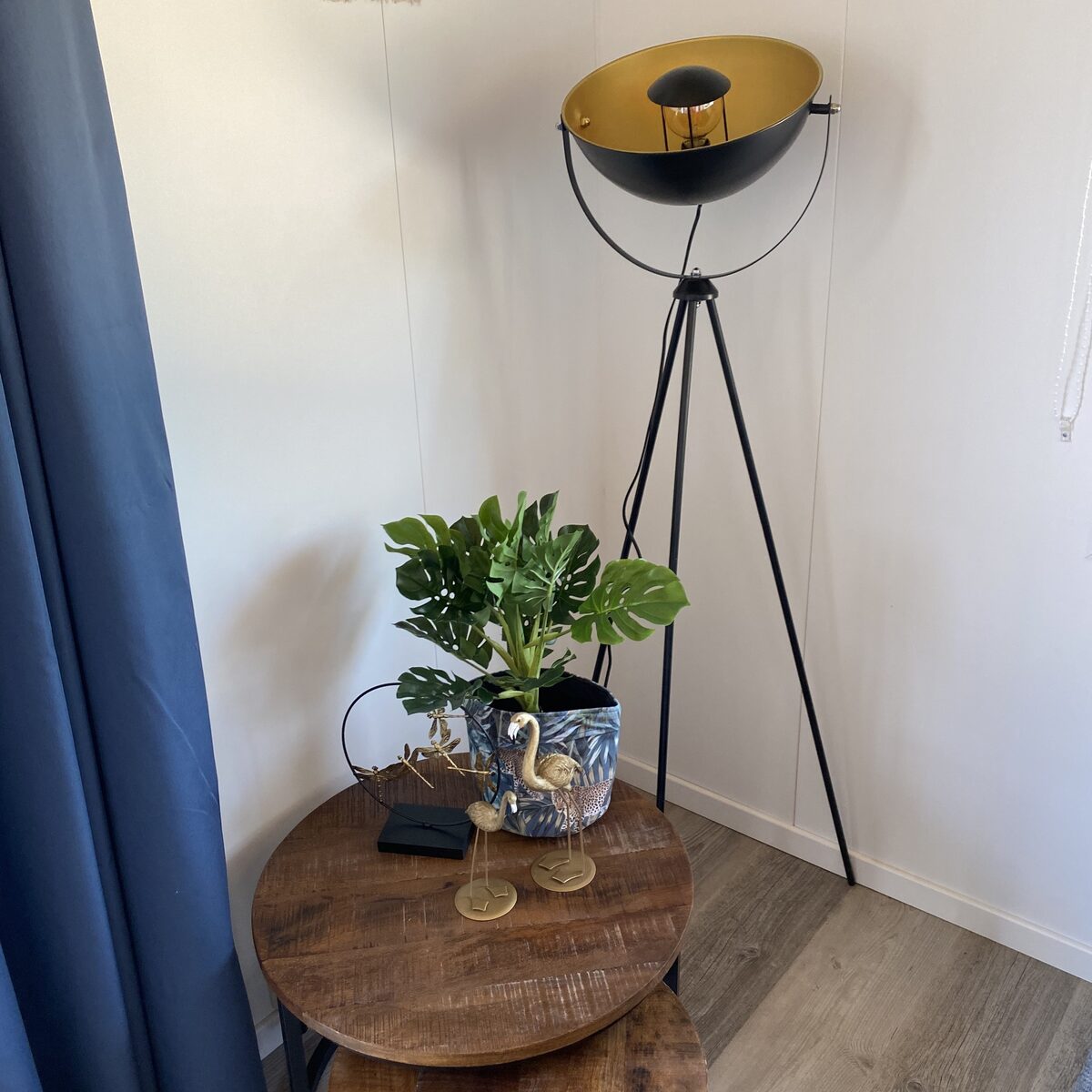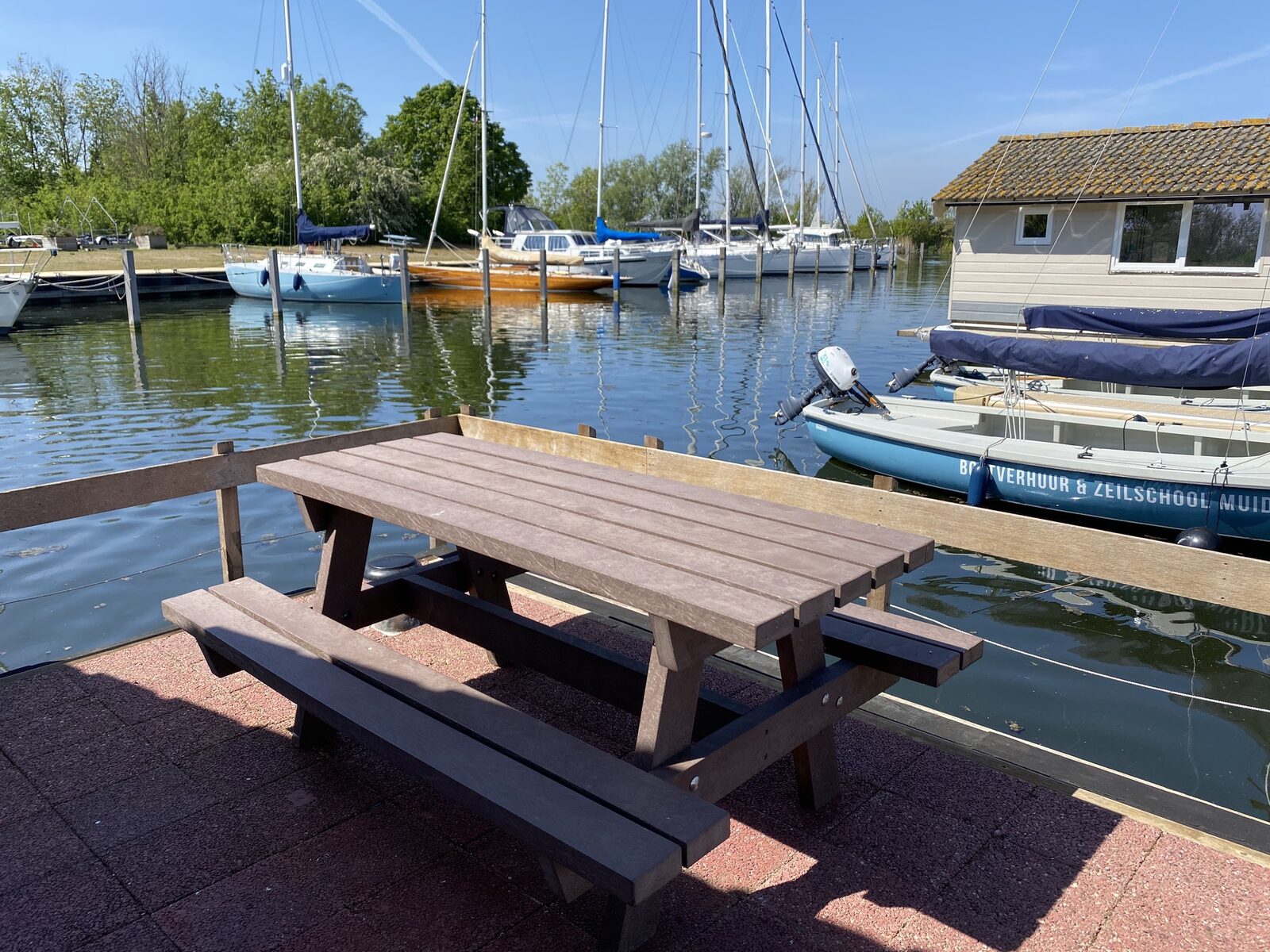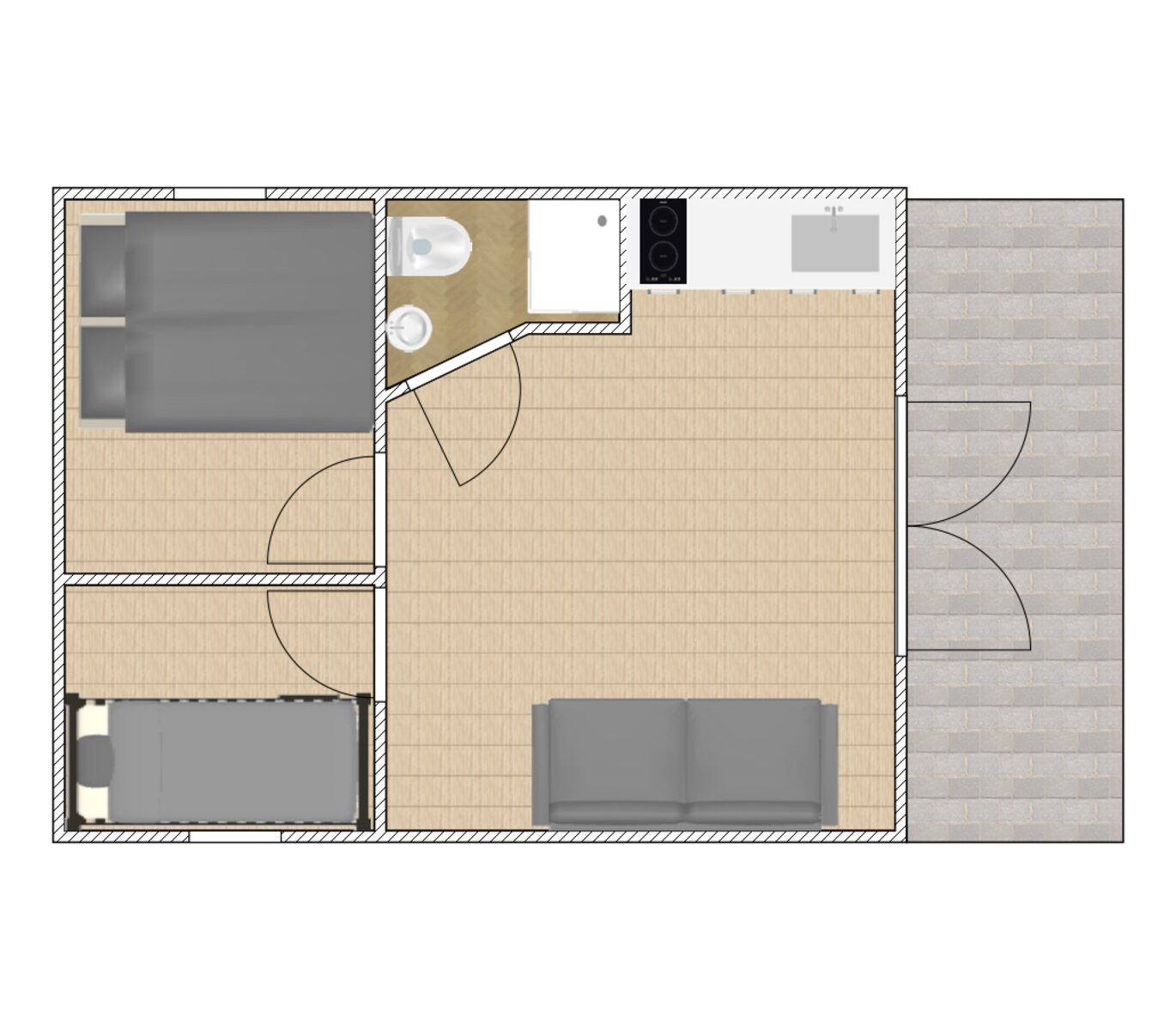 Chalet aan het water huren in Almere
The chalets at the waterfront of Marina Parcs are not only located on the waterfront, but also on the waterfront. So you can enjoy the swell of the water when you rent a chalet at the water's edge. The chalet can accommodate 5 people and has a surface area of 18m². If you choose to rent a chalet at the waterfront, you are entitled to a special night in the Netherlands . The chalets at the water's edge have all the necessary comforts.
The bedroom has two bunk beds and a single bed. The living room has a sitting area in Austrian atmosphere and a small kitchen with refrigerator, two-burner stove, kettle, coffee maker and kitchen inventory. On the terrace of the chalet on the water in Almere is a picnic table and you have a beautiful view of the harbor. For the shower and toilet, you use the sanitary building in marina Marina Muiderzand.
Characteristics of your chalet
Suitable for 5 persons
Bedroom with bunk beds and single bed
Seating area in Austrian spheres
Small kitchen with inventory
Terrace with picnic table
View of the harbour of Almere
Make use of the facilities of Marina Muiderzand
Free use of the Canadian canoe located next to your chalet
Atmospheric impression of the chalets
Marina Muiderzand
Water sports enthusiasts, nature lovers and travelers who like to visit special holiday spots , enjoy themselves in Almere. The marina has many facilities that you can use as a holidaymaker. The bike rental makes it possible to make a trip through the Flevopolder. You can quietly cast a fishing rod at various fishing spots and swim and sunbathe at the Duin beach. For the active water sports enthusiast, the catamaran beach is, of course, the place to go on the water to sail, suppen or kite. If you and your children spend the night in a chalet by the water in Almere, they will have a great time in the playground or the panda field. What's stopping you from renting a chalet at the waterfront in Almere at Marina Parcs?